I got a chance to spend four days in Salt Lake City in late 2018 and had a blast exploring all over this famous city. I was shocked by how many fun adventures there are to be had here, ranging from seeing the bison on Antelope Island to diving into the cities culinary scene. I put together my favorite spots in a video, and you can see the video and all of the recommendations below.
Video
Utah National History Museum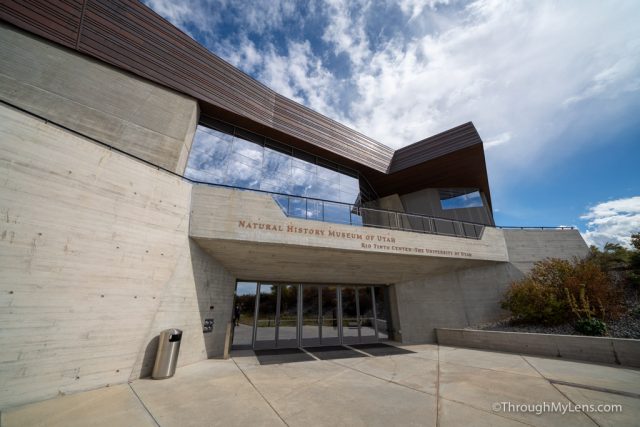 Utah National History Museum is located at the base of the hills on the east side of Salt Lake City. This attraction is great for the whole family featuring four floors of interactive exhibits. The most impressive is the large dinosaur exhibit they have in the middle of the museum. It is awe-inspiring and if you have never seen dinosaur bones in real like you will appreciate it. Don't forget to go to the top floor where they have a patio with views of Salt Lake City.
Living Room Trail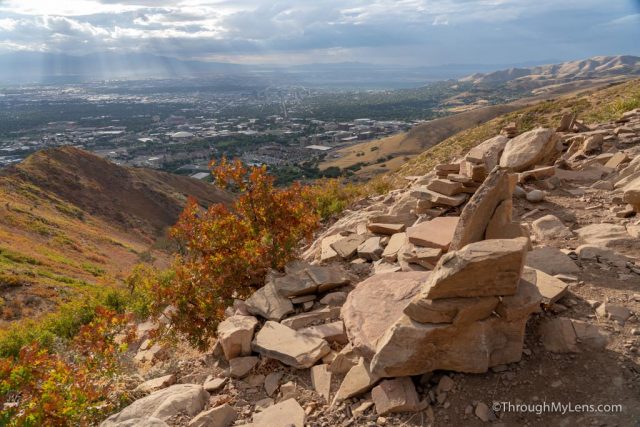 While at the Utah Natural History Museum, consider taking a hike on the popular Living Room Trail. This short two-mile hike is no joke, with over 1,000 feet of elevation gain to get to the top. But once you are there, you are greeted with some amazing views of Salt Lake City and a bunch of makeshift pieces of furniture that make from the rocks and representing chairs and couches, giving the trail its living room name.
Utah State Capitol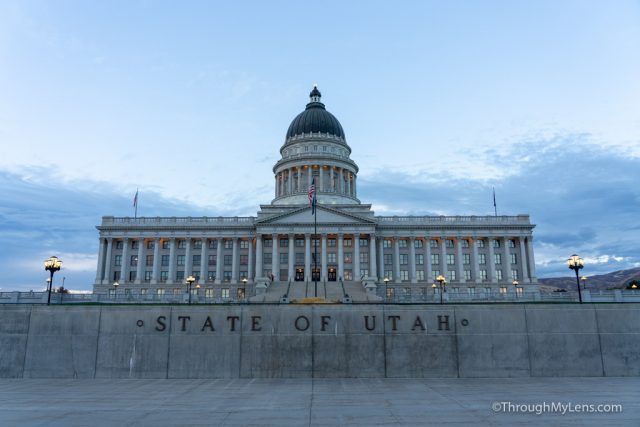 Often called one of the most beautiful capitol buildings in the USA, it is easy to see why when you visit. When it is open, you can wander the main floor, look up at the sprawling dome and see all of the marble-covered walls. I spent a good 30 minutes here as it was breathtaking. You can also see the senate and house of representatives meeting rooms if they are open as well. A great, free spot to check out in Salt Lake City.
Pioneer Museum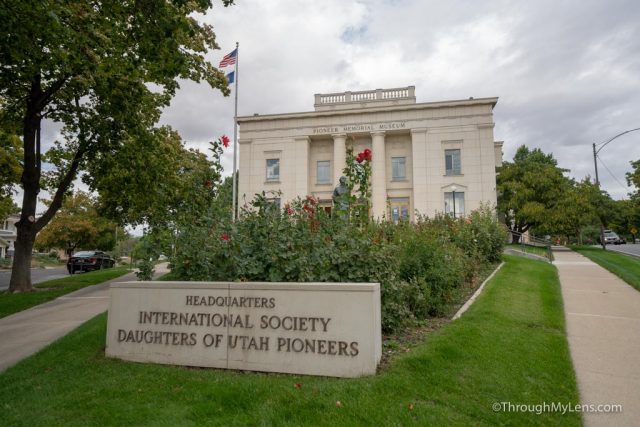 This museum is designed to preserve pioneer history and they have done just that with more pieces then I have ever seen in a museum. There are four floors filled with artifacts ranging from spectacles and dolls to old photos. It is a truly overwhelming place with days worth of things to see, especially if you are into history. Do be sure to head to the basement though where they have a preserved two-headed lamb and a really unique old fire engine. it is a free spot to visit and worth checking out.
Temple Square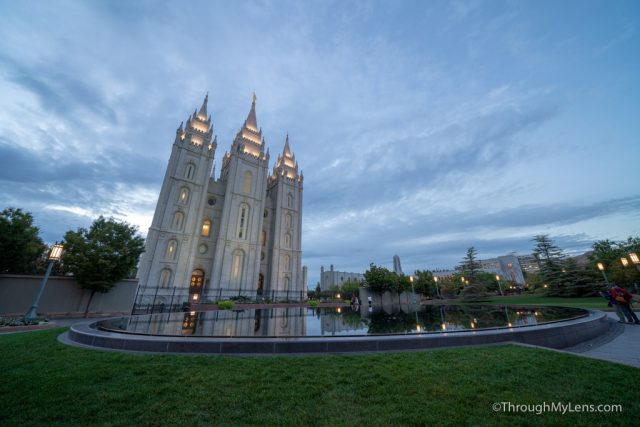 Regardless of your personal views on the religion, Temple Square is a great spot to explore in Salt Lake City. The large courtyard area is open to the public daily, and you can see the old historic buildings, the concert hall and the temple itself. The temple is massive, and the best views are from the east side, where there is a pool that has a perfect reflection of the temple in it.
Family History Museum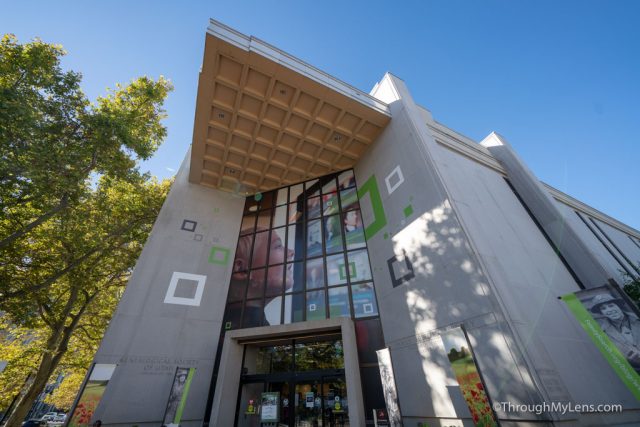 Next to Temple Square, the Family History Museum is something that people come from all over to explore. This area houses centuries of ancestry information, and if you sit with them and create an account for 20 minutes, you can walk around and see lots of information about your relatives and lineage.
City Creek Shopping Center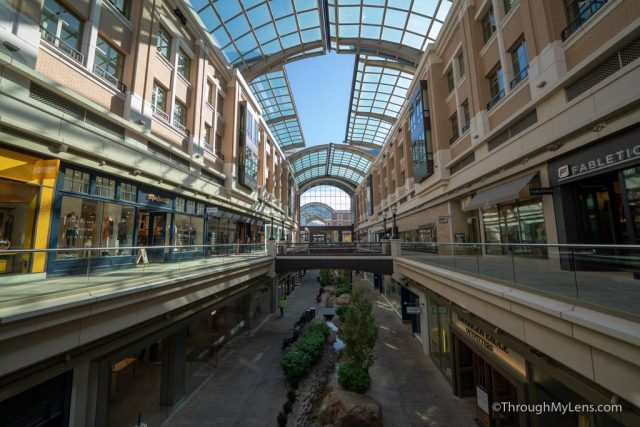 My last recommendation in this specific area of downtown is the City Creek Shopping Center. I am not a huge fan of malls myself, but this one is pretty cool with a beautiful indoor and outdoor walkway and lots of unique shops. It's great for photos as well as there is a creek that runs down the middle of some of the walking areas.
Cathedral of Madeline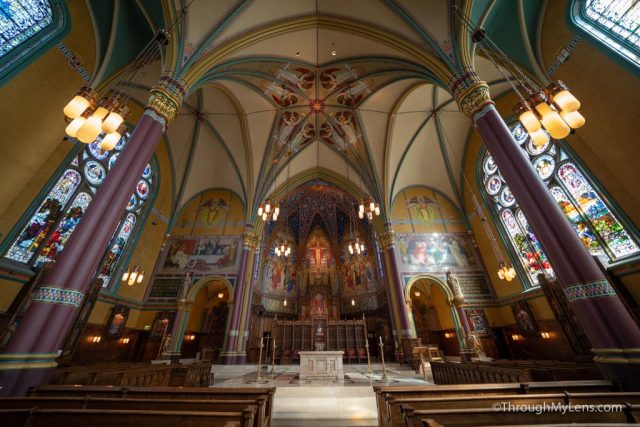 Moving on from the downtown area, the Cathedral of Madeline is a roman catholic church that was built in 1909 and which is the only cathedral under the patronage of St. Mary Magdalene. It is a beautiful old building to check out, and if you are into architecture like this, then you should definitely check it out.
Gilgal Statue Park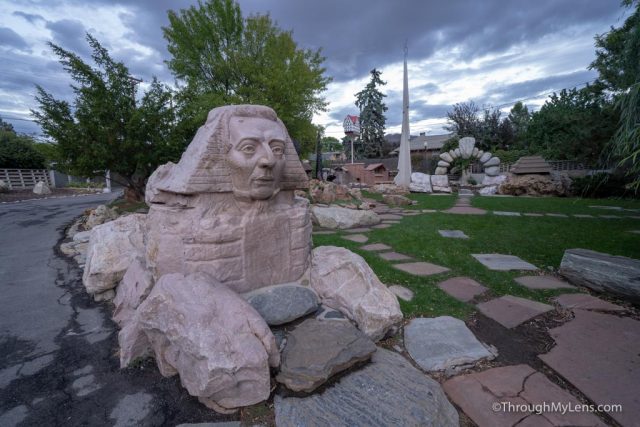 Built by Thomas Battersby Child in the mid-1900s this small park houses a series of unusual symbolic statues, including one with Joseph Smith's head on a Sphinx body. The park has 12 sculptures in it and over 70 engraved stones around the walkway. I like finding the more unusual spots like this when I travel, which is why it is on this list.
Victim of the Beast Gravesite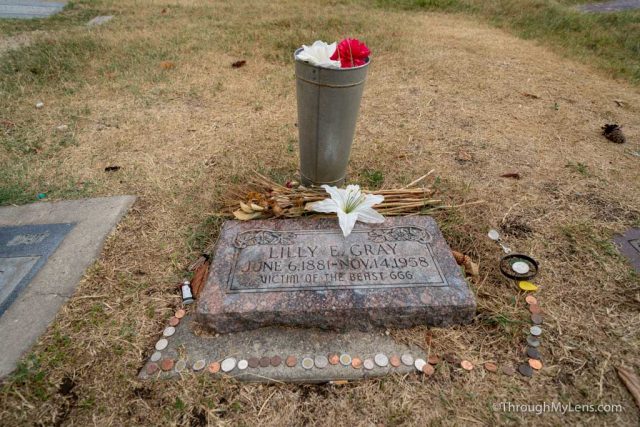 I told you that I like to explore unique spots and this gravestone in the Salt Lake City Cemetery is undoubtedly that. This headstone for Lilly Gray gets tons of visitors every year because of its unique inscription which reads victim of the beast, 666. While not much is known about it, it has quickly become a popular spot for visitors and one that is always inquired about at the Utah Historical Society.
 Original KFC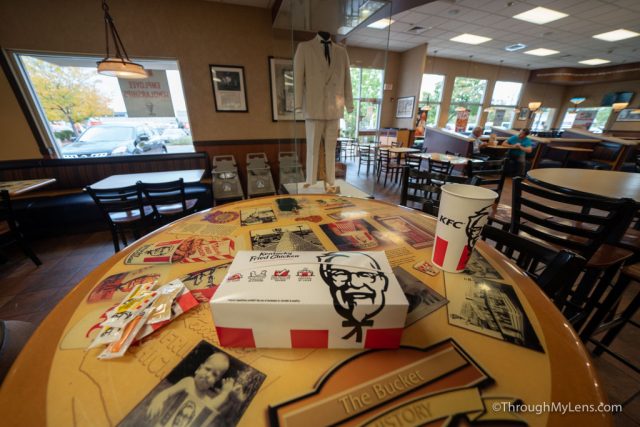 Many people don't know that Kentucky Fried Chicken actually started in Salt Lake City. This famous fast-food chain still maintains the original restaurant, and it is fun to visit. Outside there is a statue of both the founders and inside there are all sorts of pieces of history, including one of Coronel Sander's suits. It is a quick stop but its fun to eat some chicken in this historic restaurant.
Leonardo Museum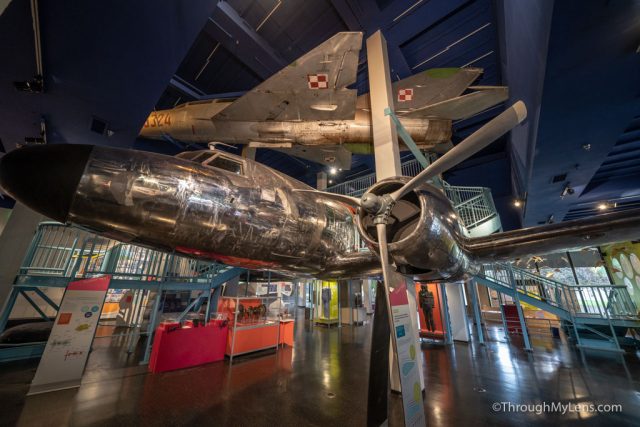 The Leonardo Museum is my favorite museum in Salt Lake City. I appreciate it when museums are interactive, and that is just what this spot is. They have new exhibits every few years, and when I went, the main one was on flight. There were all sorts of science experiments you could interact with about flight and a large plane which has a slide you could go down. Heading upstairs they had an exhibit on optical illusions and one on Legos which were both pretty cool as well.
Public Library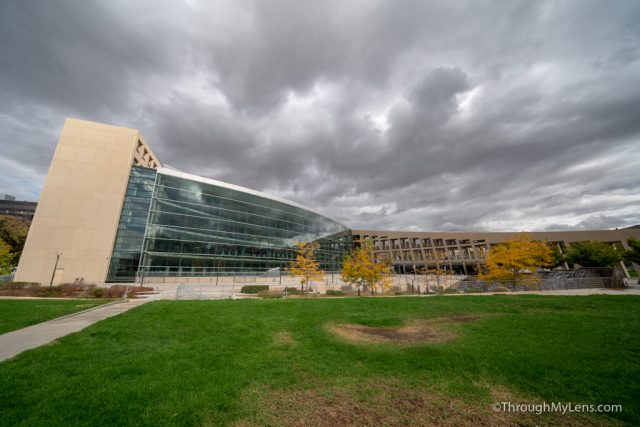 Across from that is my next recommendation for a quick stop, the public library. Sure, most people wouldn't see a library as fun, but this one in Downtown Salt Lake City is beautiful. The library has floor to ceiling glass windows, a glass elevator and a large deck on top where you can read a book or just look out over the city from a high vantage point. Also, there is a large stairway that adds to the stunning architecture and connects you with the viewing deck. Just a unique spot to check out in the city.
Tracy Aviary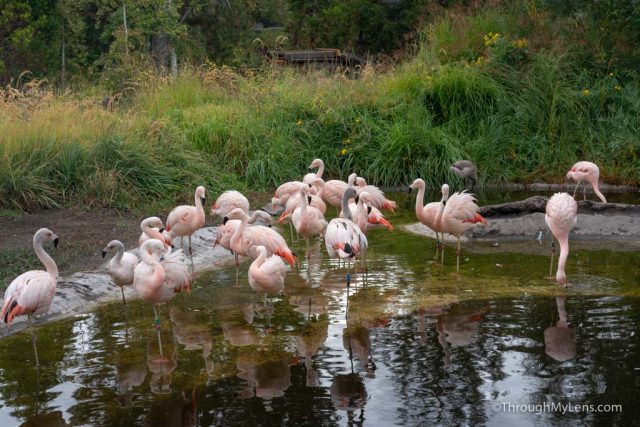 Located in the popular Liberty Park, this 8-acre aviary houses over 130 different types of birds and was opened in 1938. You can spend a few hours here just walking around and checking out all of the different species, which range from eagles to condors. Many of the exhibits are interactive as well with you being able to enter into an enclosed area and see the birds fly around you. Fun for the whole family, but I even enjoyed it without kids as well.
My last three recommendations leave Downtown Salt Lake City, and the first is This is the Place Heritage Park.
This is the Place Heritage Park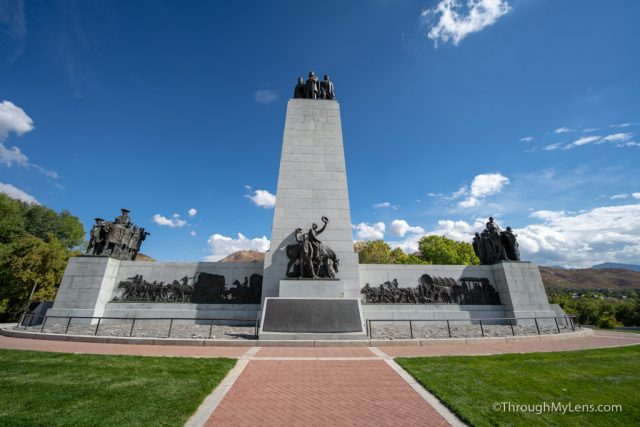 On the east side of Salt Lake City, this park has a large monument that was designed to commemorate where Brigham Young first saw Salt Lake Valley and where he decided it would be there home. There is a large heritage village here as well which has many houses designed to look like what the original city would have looked like. there are animals to interact with here, volunteers that will tell you about the time and even a train that takes you around the park if you don't want to walk. On the way out, also stop and see the National Pony Express Monument as well.
Big Cottonwood Canyon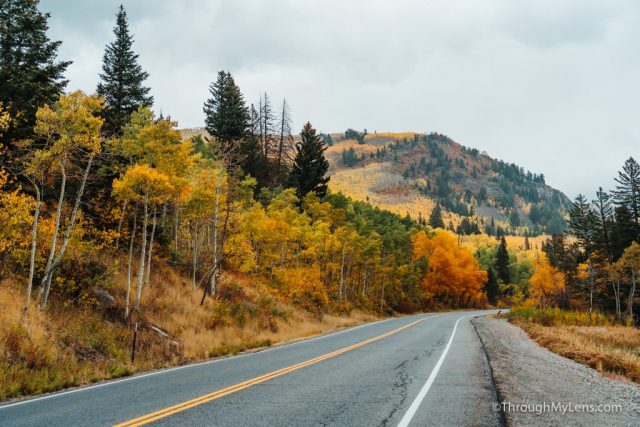 Big and Little Cottonwood Canyons are popular winter destinations for skiing and snowboarding, but during the summer they become excellent hiking spots and great areas for scenic drives. I recommend going during the fall if you can, as you can drive through all of the fall colors and it is a truly memorable experience. If you have a full day, then stop at the many trailheads and head out on a hike up to one of the lakes.
Antelope Island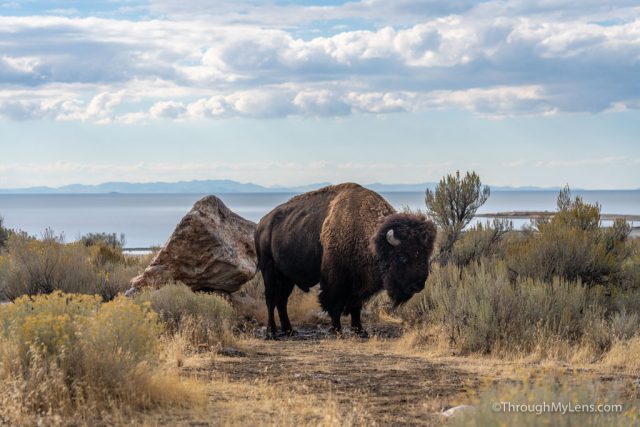 My last recommendation before talking about food is Antelope Island. This is probably my favorite spot in Salt Lake City as it is beautiful with tons of hiking trails, great views of the lake itself and lots of bison. The bison freely roam the area, and while you don't always see them, often they will literally be wandering along the road only 15 feet from where the cars drive. It is a super cool spot to spend a few hours at. Be sure to also hike up to Buffalo Point as well which is a short half-mile and has impressive views of the surrounding area.
Red Iguana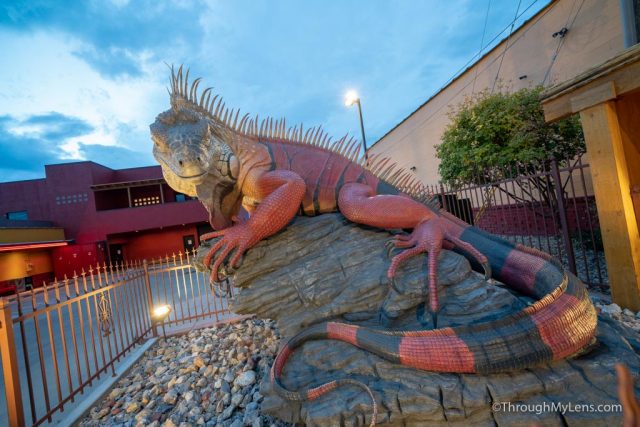 Now to jump into food, my first recommendation is Red Iguana. Red Iguana is the most popular spot in the city if you look at places like Yelp and TripAdvisor and this restaurant is almost always busy because of it. They make some excellent Mexican food with a focus on mole and really good salsa, so it is an easy recommendation. If you go to the second location, be sure to check out the massive iguana outside.
 Eva's Bakery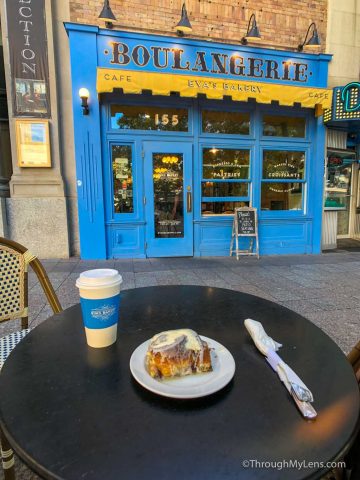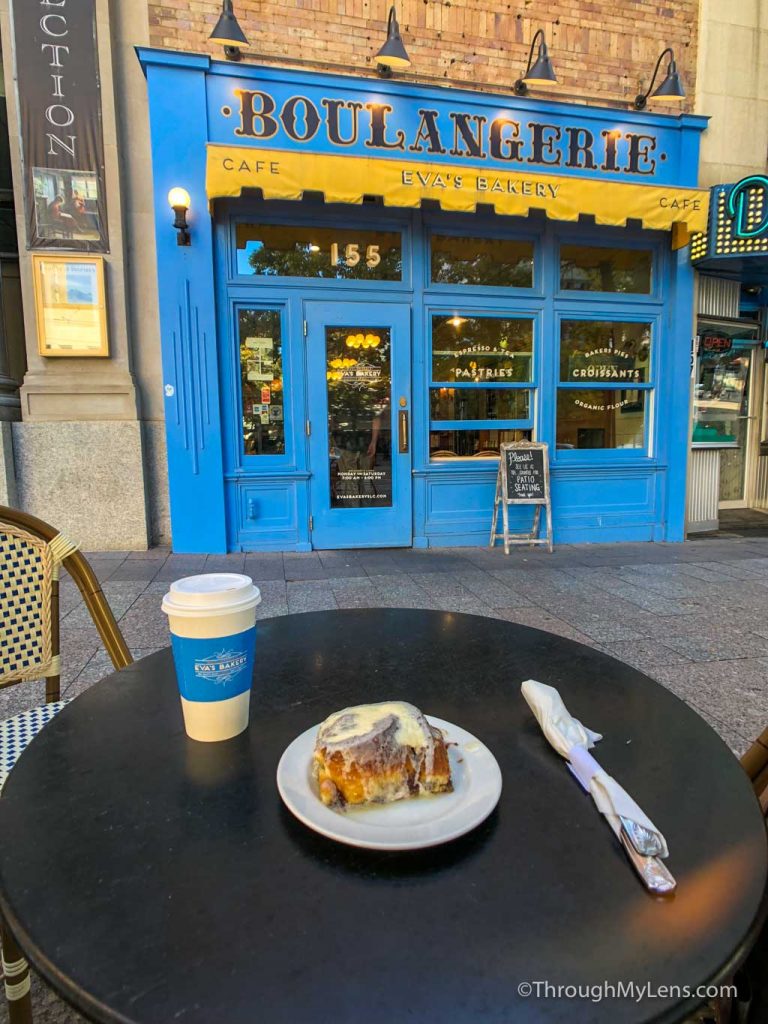 This bakery in Downtown Salt Lake City has a fun french vibe from the outside and makes terrific pastries. I like going here for a quick breakfast while in town since they have good coffee and all sorts of amazing food items to choose from. They have a small sit down restaurant in the back as well.
Caputos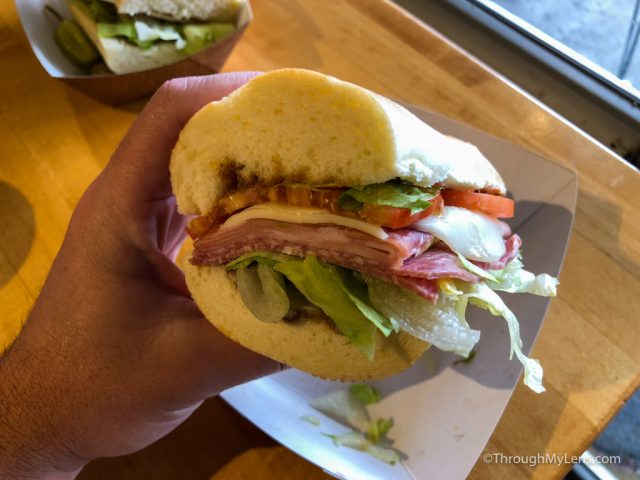 Caputo's market and deli is an excellent lunch spot in Salt Lake City. They make some fantastic sandwiches, with my favorite being the Caputo, and the large area is always filled with people. Also, they have a fish market, cheese cave for all their specialty cheeses and a chocolate bar, it's like a small foodies paradise.
Avenue's Proper / Hatch Chocolate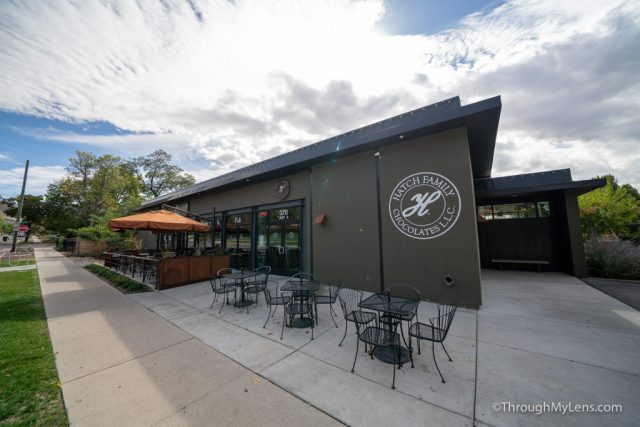 With the gastropub type vibe and their own beers brewed on site, Avenue's Proper is a popular SLC establishment. I have been many times, yet I find myself always going back tot he chicken and waffles. The chicken sausage they use for these is fantastic the thyme-infused maple syrup takes them over the top. Also, they share a building with Hatch Chocolates a family-run candy maker, and you know that nothing goes better with chicken and waffles then some good chocolate.
Oh Mai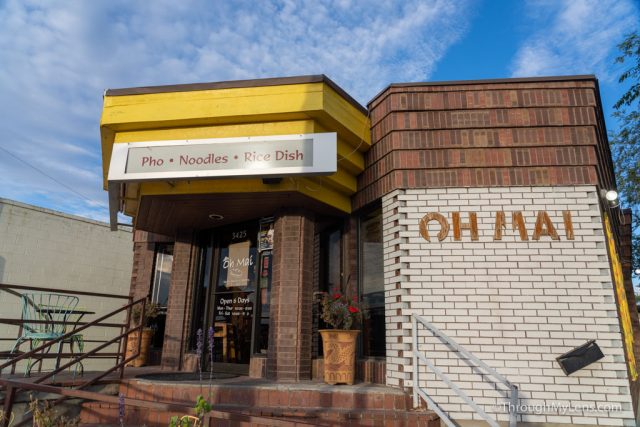 Oh Mai sandwich kitchen is probably my favorite spot in Salt Lake City. I already love the banh mi sandwiches, but this spot does the best ones I have ever had. My wife loves them too cause their vegetarian banh mi is fantastic. It's hard to beat a meal this food for 6-7 bucks.
So there you have it, my recommendations for places to visit in Salt Lake City, be sure to leave your favorite spots in the comments.