Often overlooked in Bryce Canyon National Park, Mossy Cave is East of the main entrance, but it is a great little hike to a very unique cave, especially in the winter. The cave has a series of hanging icicles that makes it like something you would expect to see in Alaska, not in Utah. Here is all the info: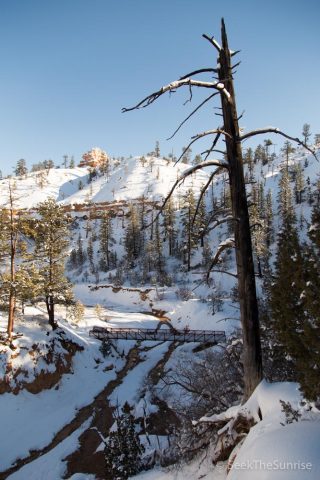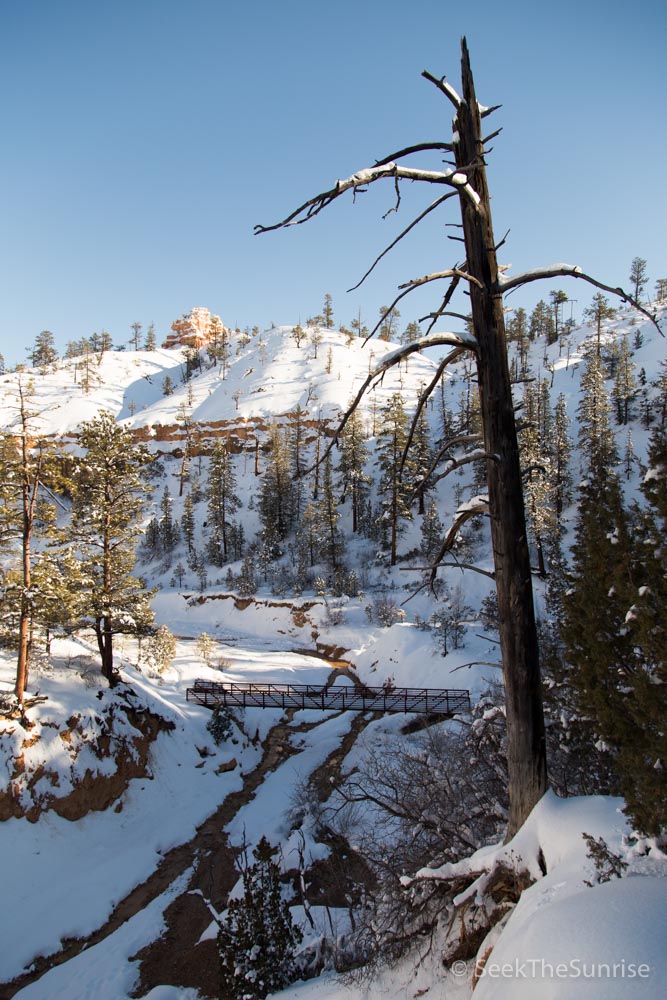 Details
.8 miles round trip
200 feet of elevation
Not a lot of parking and trailhead and no sign from the road
Getting There
After heading out of Bryce you will turn right on Highway 12 and from there proceed 4 miles till you reach the base of the hill you are going down. You will see the parking area on the right, do not that this area can jump out at you as there are no signs from the road but if you are generally watching for four miles then you will see it.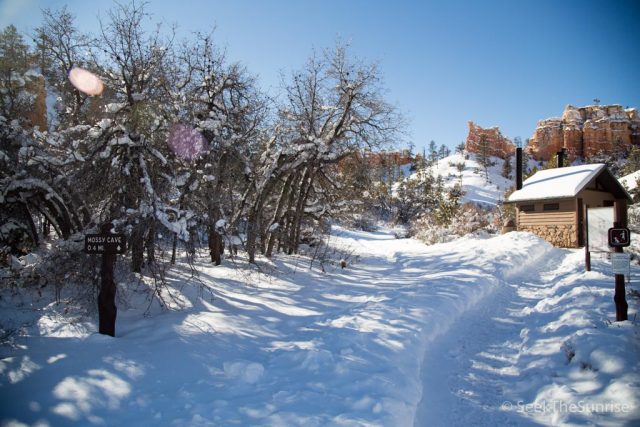 After parking, there is a small pit toilet and the trail heads out from behind it. I went during the winter and since it is not a very popular area we had to pretty much make the trail ourselves.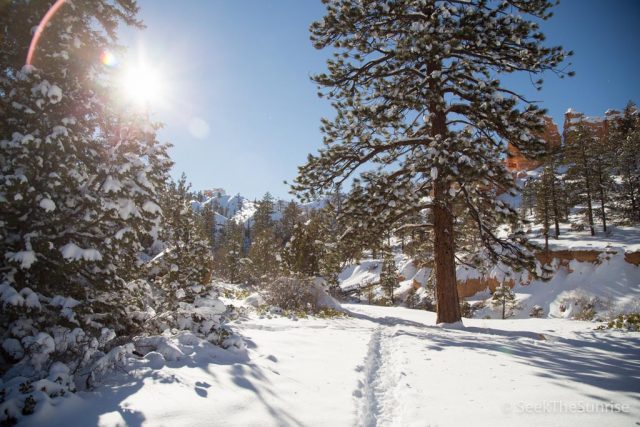 The trail heads up over a small hill and you can see a few tiny rock arches in the distance. From there it crosses a bridge and then hugs the river until it crosses a second bridge.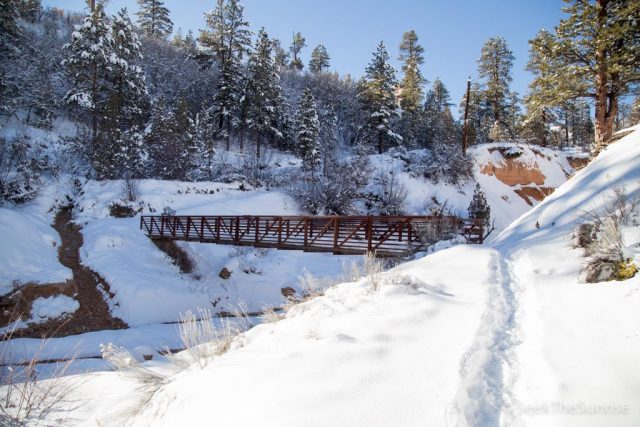 From here it heads up a series of short switchbacks and at the top of the switchbacks you can go left to the cave or right to the waterfall, both are close so go to both.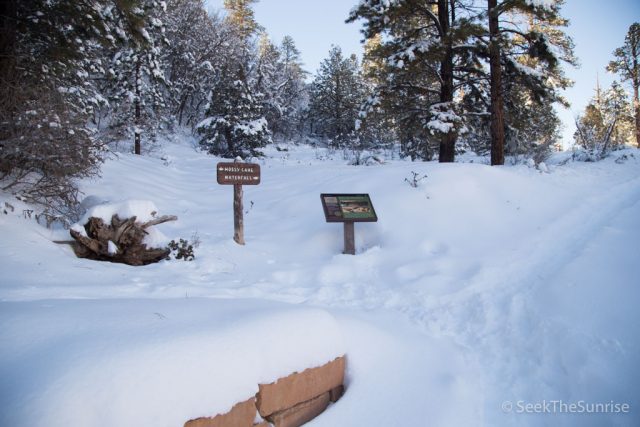 The Waterfall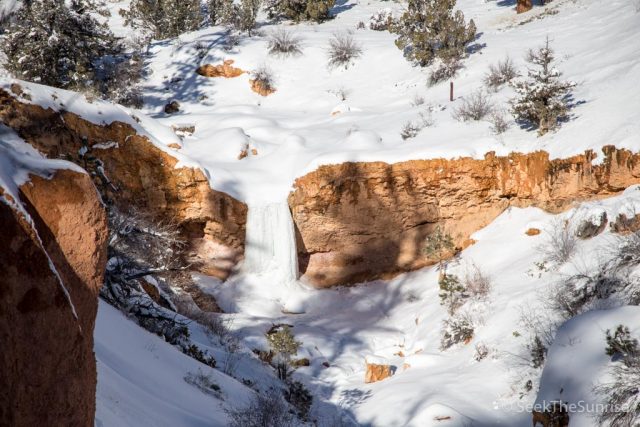 Since it was in the winter and there was no trail blazed, I am not sure if this trail went longer or not but we walked about 50 feet and saw a small waterfall flowing. In the distance though was a snow waterfall which was more impressive as you can see above.
The Cave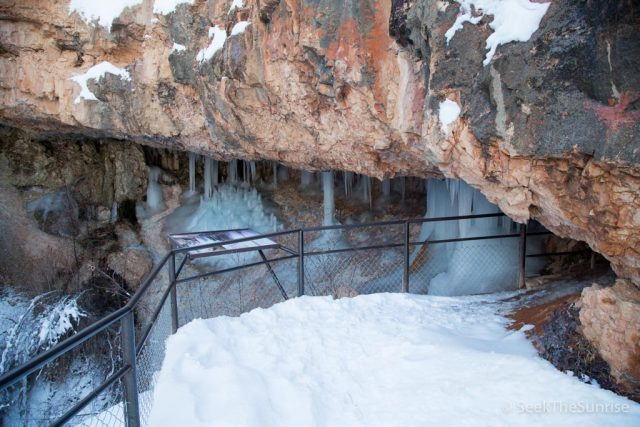 After leaving the waterfall you will head up the other part of the path to the cave. About 300 feet from the split you will reach the platform that you view the cave from.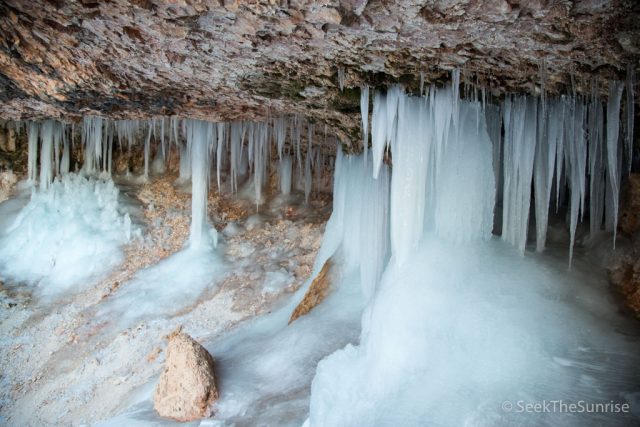 During the winter this cave is amazing as it has water that flows from inside of it and the water freezes so that it forms a bunch of icicles hanging in the cave.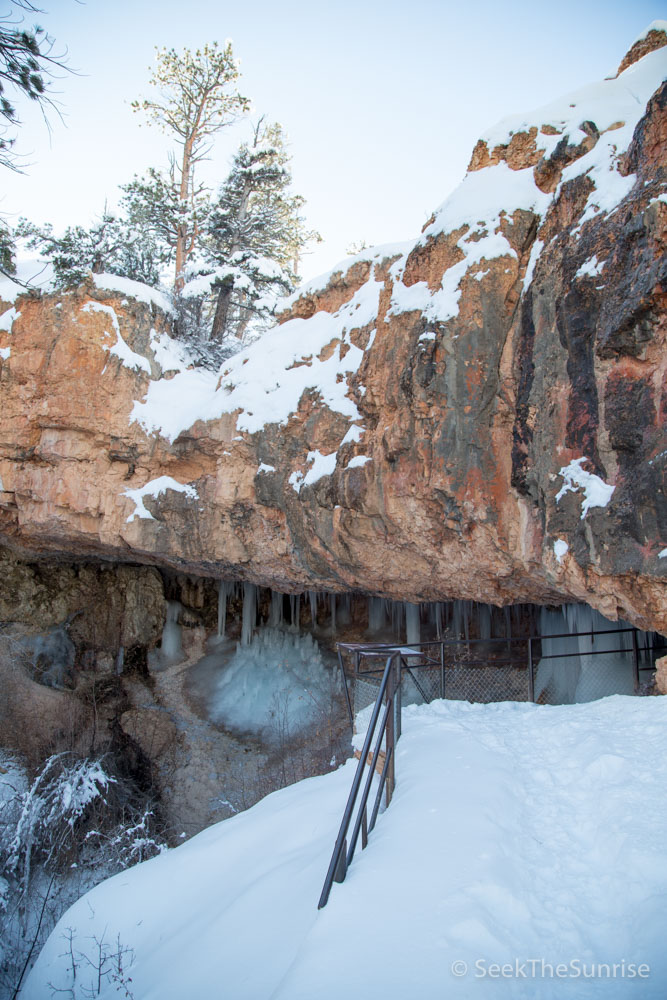 I had never seen a cave like this before and it reminded me of something you would see in Alaska or something, it was really cool.  After that you will just head back down the way you came, completing the almost one full mile.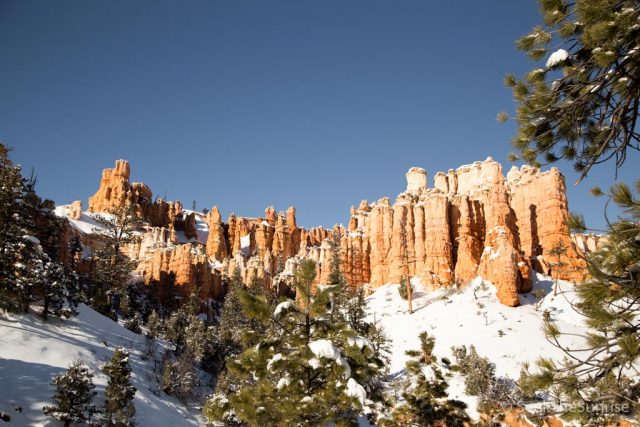 I recommend checking out this area in the park if you go as it is a nice little hike with an awesome winter payoff. You can read about my time at Bryce Canyon here if you are interested as well.