Oklahoma City is the largest city in the state of Oklahoma and home to many great attractions that you can visit on a trip there. The city sits on Route 66 and has lots of history as a major city on the historic route and as a stockyard in the early 1900s. I had never been before, but I loved exploring the city over a few days. Here are some of my favorite spots and let me know what I left off in the comments.
Video
Also, here is a video I made on all of these stops as well.
Oklahoma City Bombing Memorial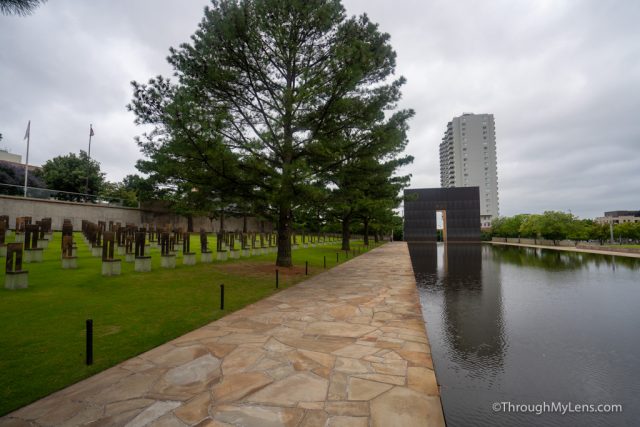 The Oklahoma City bombing is a horrific part of the cities history, where 168 people lost their lives. The city has a beautiful and touching memorial to the victims right where the building once stood. You can walk around the memorial and read more about it, or you can go into the museum that is right next to the memorial. I recommend going to the museum as it is incredibly well done and very emotional. It reminded me a lot of the 9/11 Memorial Museum in New York
Botanical Gardens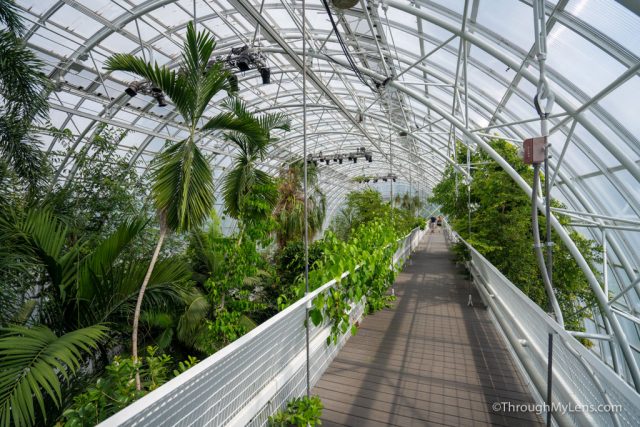 The botanical gardens in Oklahoma City are some of the best I have ever seen in the middle of a large city. The gardens are more of a rain forest with an enclosed ecosystem inside of a large cylindrical building. There are tons of different kinds of unique plants in there, a couple of waterfalls, and a walkway that lets you go above the trees. My dad and I had a great time exploring the garden.
Explore Bricktown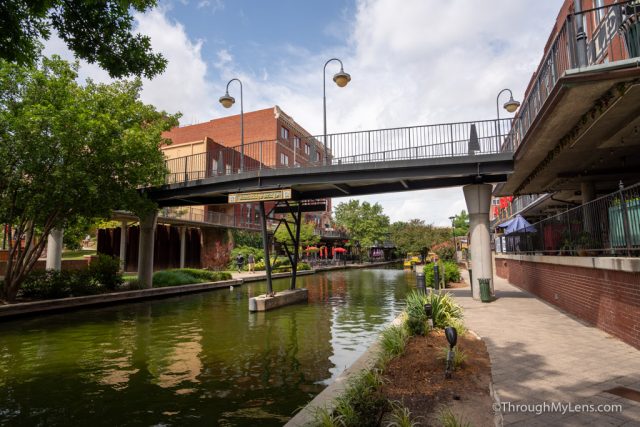 Bricktown is the historic downtown area of Oklahoma City, yet it is also where the city's modern revival is happening. Bricktown is a cool area with a nice walking path along the stream that flows through, water taxis to take you to the different restaurants, and a large baseball stadium for the minor league team. It's a great area to spend a half-day at while in Oklahoma City.
OKC Underground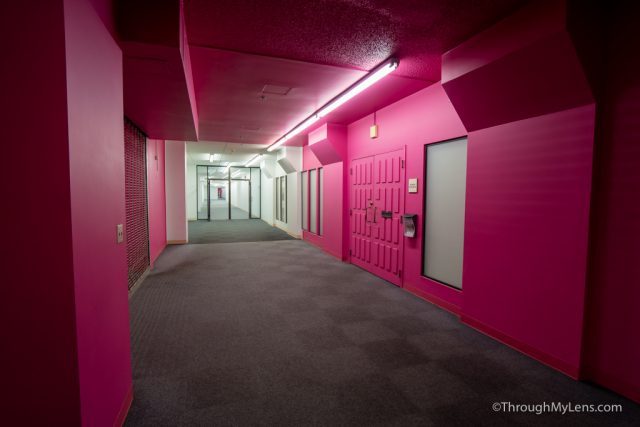 Coming from California, I am not used to having underground tunnels that connect various downtown businesses and are used to escape the weather. The one in Oklahoma City is especially unique though, as it features color-coordinated area, art galleries, and even a coffee shop underground. It is only open on the weekdays during business hours, but it is worth exploring.
Route 66 Attractions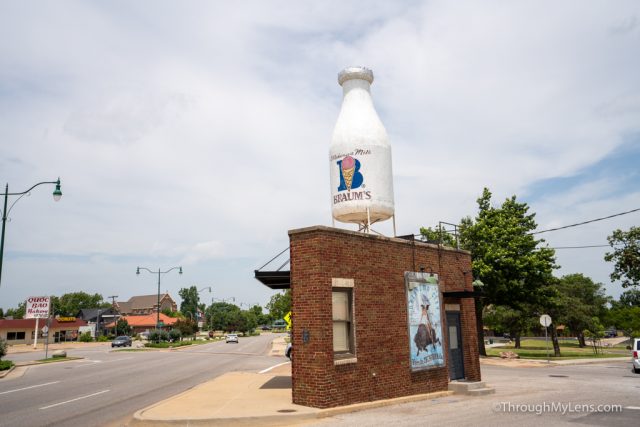 Route 66 runs right through the heart of Oklahoma City. While there is not as much left to see as there is in Tulsa, the city still has a few fun Route 66 attractions. The first thing you will want to check out is the old milk jar building. Next, south of the city, you can see the Winchester Drive-in neon sign. Hopefully, it is more lit up for you then it was for us. Lastly, if you want to, you can take the 20-minute drive outside of town to see Pops Soda Ranch, one of the newest additions to Route 66.
National Cowboy Museum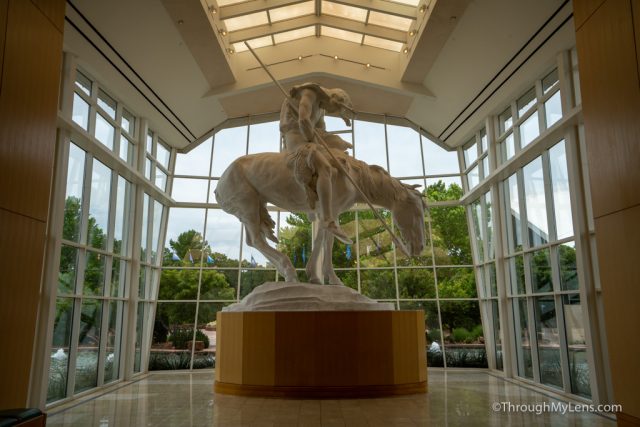 The National Cowboy Museum is probably the top tourist attraction in Oklahoma City and rightfully so. This museum is absolutely massive, with hundreds of different exhibits to explore that easily take a half-day to see. They even have a replica western town that you can walk through in the middle of the museum as well. For me, the highlight was the large statue of "The End of the Trail" in the lobby. It was beautifully presented and it has a really interesting story behind it as well. My dad is a huge cowboy fan, and he found the exhibit on old cowboys movies to be his favorite. It is certainly worth exploring while in the city.
Hefner Lake Park and Lighthouse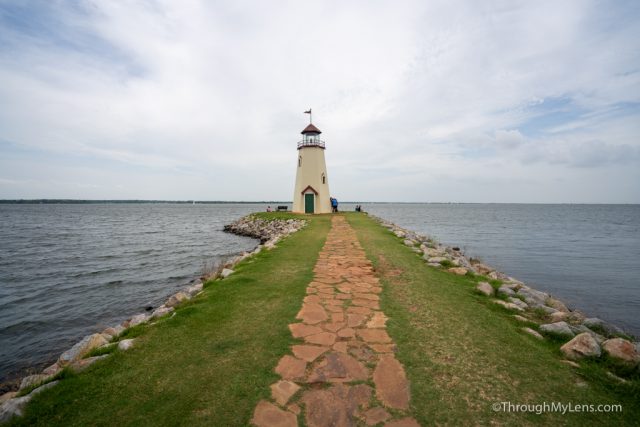 Hefner Park is located about 15 minutes north of downtown, and it is a pretty massive lake with lots of hiking, running, and biking trails. The main highlight for me is the lighthouse that is right in the middle of the east side. If you are a cyclist, you don't want to miss the bike paths that go around the lake as well.
Museum of Osteology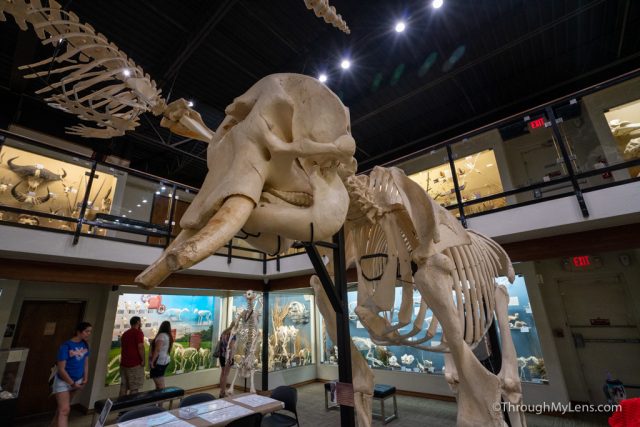 When researching the city and things to do there, I stumbled on this museum, and I am glad I did. While it is about 15 minutes south of the city, it is a crazy little museum that spotlights the skeletons of hundreds of different types of animals. This is not something I had ever seen before, and it was cool to walk through the rows of skeletons presented in the various exhibits. They also had an area that showed the bugs they used to clean the bones, which was unique as well.
Museum of the American Pidgeon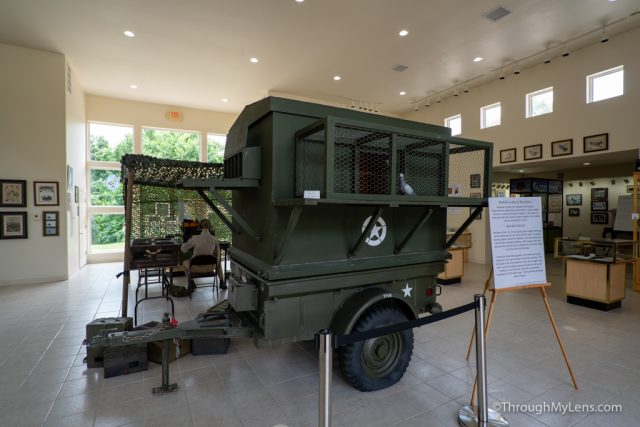 If you follow my blogs, then you know I like to include a few unique recommendations, and this is undoubtedly one of them. This museum is entirely dedicated to the pigeon, including the bird's use in wartime efforts and even pigeon racing, which has been a sport for the better part of a century. Sure it's not for everyone, but maybe someone out there will be really excited about this.
My last three recommendations are food and drink items that Oklahoma City is known for.
Onion Burger at Tucker's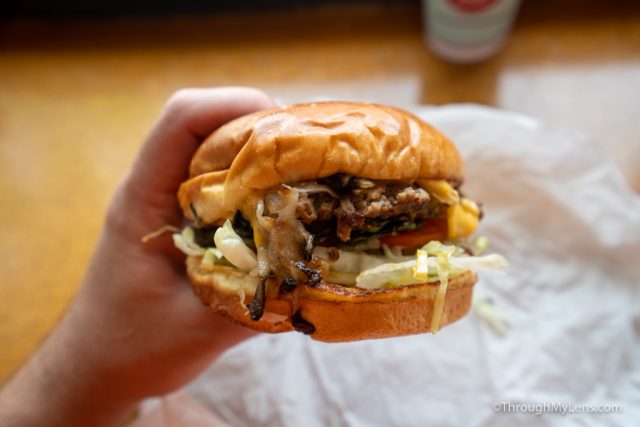 First up, the onion burger is a popular food item that was actually started a few miles out of town on Route 66. Tucker's is keeping the history alive, with great onion burgers right in the city. They just smash a bunch of onions into the patty while they are cooking the burger, and I have to say I was a fan.
Lunchbox at Edna's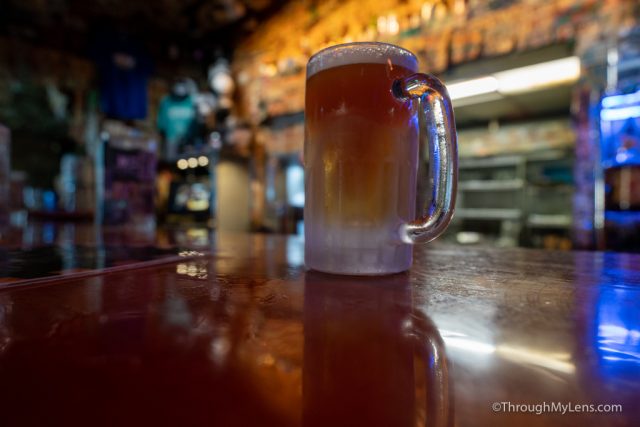 The Lunchbox is a famous drink made at a small bar on the north side of the city. When you talk about drinking a lunchbox, everyone tells you to go to Edna's. The lunch box Is basically amarettos, Coors Light, and orange juice. I thought it sounded gross when I heard about it, but all I can say is don't knock it till you try it. The waitress told me they have sold over 2 million of these famous drinks.
Steak at Cattleman's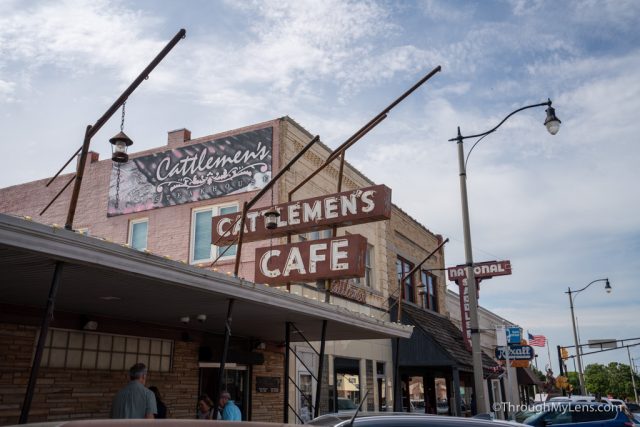 Right in the heart of the historic stockyard city, Cattleman's is often named in the top steakhouse in America. Be prepared to wait as it is pretty much always busy, but no trip to Oklahoma City is complete without a stop at this restaurant from the early 1900s. Try any of their famous steaks or one of the most ordered appetizers, the lamb fries. Look that one up before you order if you don't know what it is is and let me know what type of steak you recommend in the comments.
That's it for my favorite spots in Oklahoma City, let me know what I left off in the comments.