If you have never been to New York before, then the trip out to the Statue of Liberty is something you must do. People may tell you that you can see it from the ferry without paying or that you can just look at it from Manhattan, and those are great options, but there is something magical about being on the island and looking up at this iconic statue. Add to that a visit to Ellis Island and this is a trip worthy of your time/money. Here is all the information.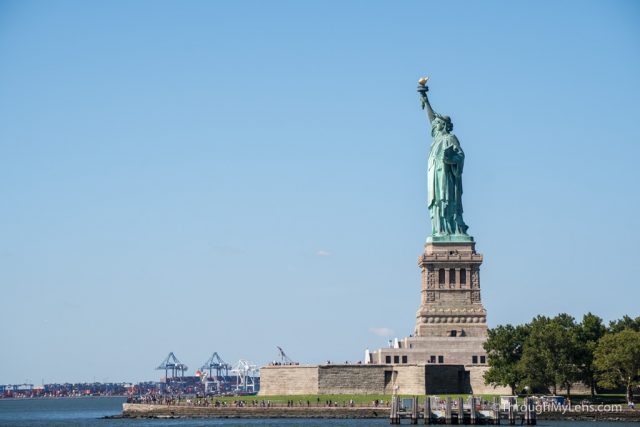 Details
Cost: $18, more to go inside.
Hours: Generally the first ferry is 8:30 AM and last is 5 PM
Location: Ferry leaves from Battery Park
Getting Tickets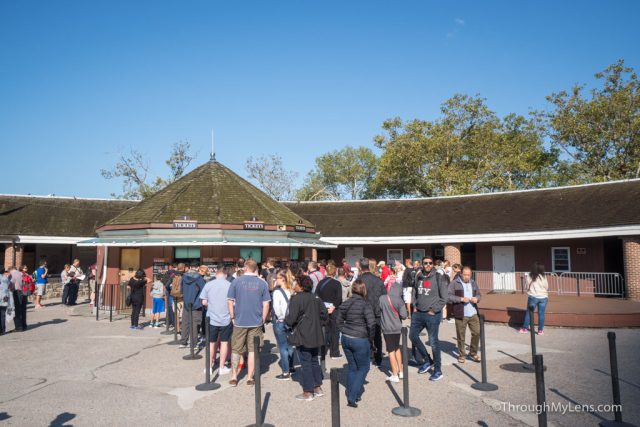 If you are going on a busy weekend, I would recommend getting tickets online before you go. This is especially true if you want to get a specific time or want to go inside the statue. If you wait until the day of, then you might not be able to get the times you want or go inside.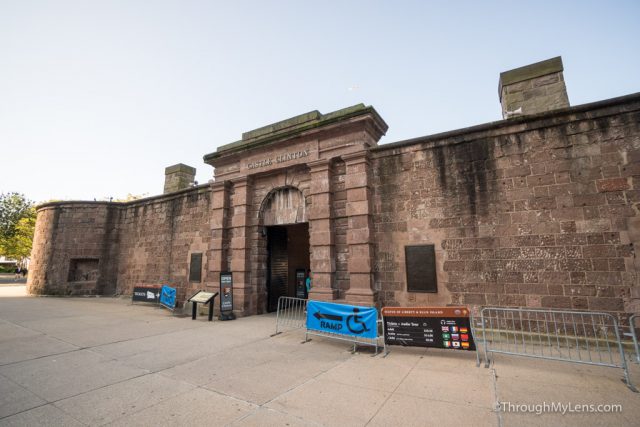 Tickets are handled in Battery Park inside of Castle Clinton National Monument. If you buy them online though, you can just print your own tickets and head directly to security.Security is the same as you would see at an airport, with metal detectors and x-ray machines.
Statue of Liberty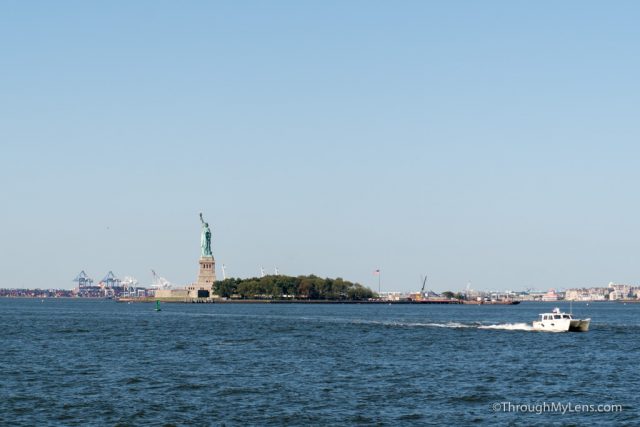 Once past, you will be able to board the boat for the islands. From Manhattan, the boat stops at Statue of Liberty first then Ellis Island. Coming from New Jersey, it is the opposite.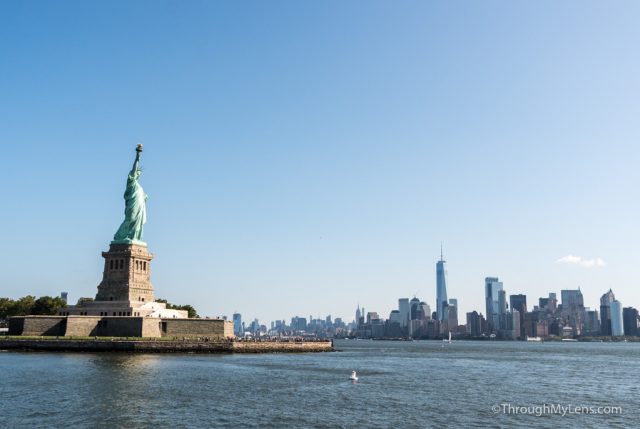 As you approach the island, you will be able to get a lot of great photo ops of the statue.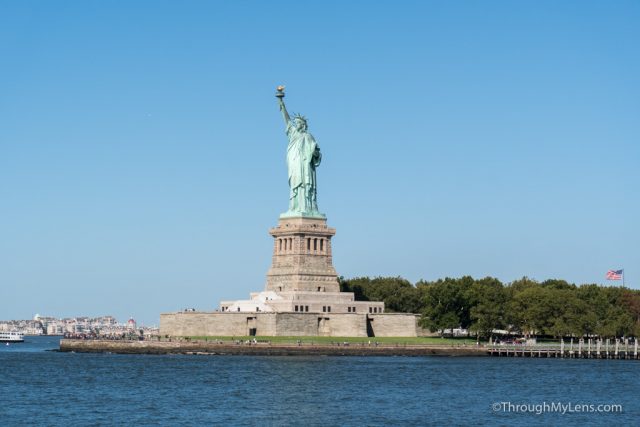 When the boat docks you are free to roam around the small island, and if you have tickets to go in then you can do that here as well.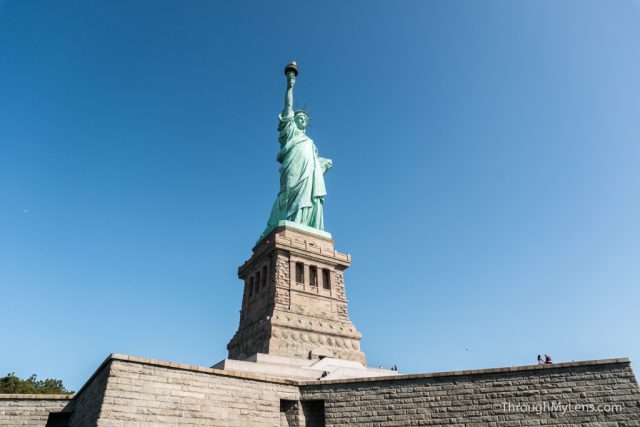 We didn't get tickets to go in, so we just walked around the outside on the walking trail they have set up.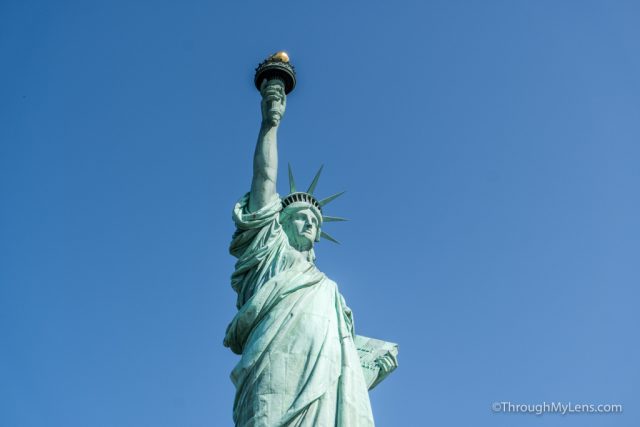 The statue is smaller in person, but it is still really cool to see it. When I was there, I wished I would have bought access to the pedestal (you can't buy inside access on the island itself) as it would have been fun to get a little closer.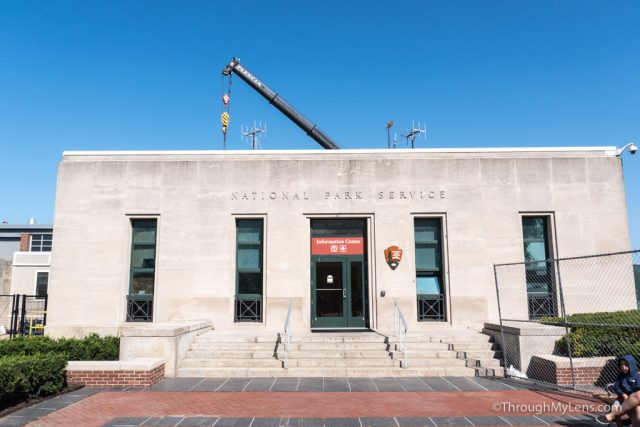 We didn't spend more than 30 minutes exploring but it was well worth it to be so close to such an iconic piece of American history.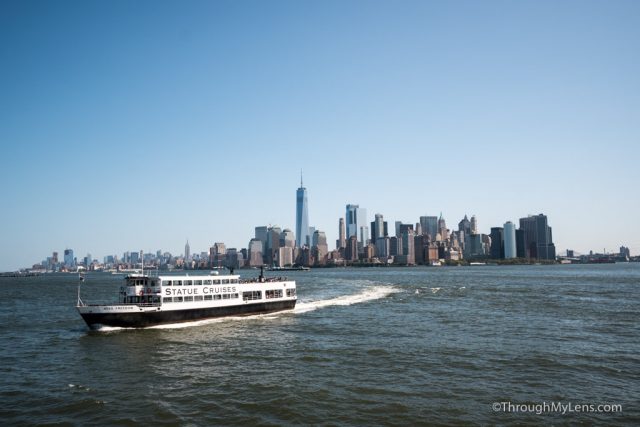 From there we got back on the boat and headed over to Ellis Island.
Ellis Island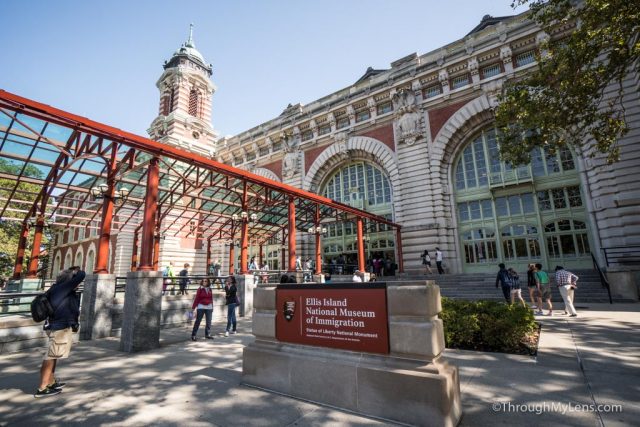 Ellis Island, if you don't know, is where all of the boats caring immigrants stopped on their way over from Europe. It is where people were interviewed and processed to become US citizens, and it is an important part of our history as well.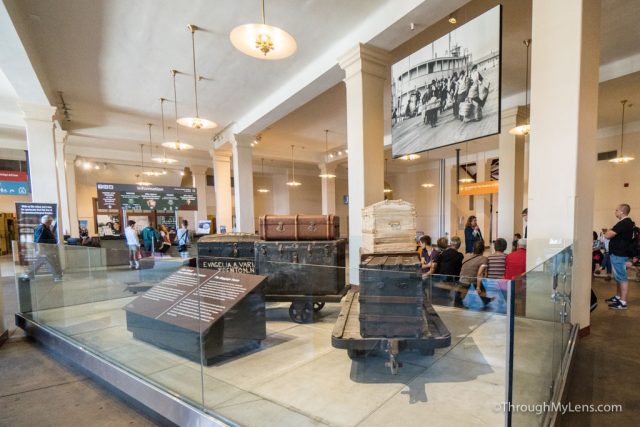 There is a large museum on the island that talks in detail about what it was like to make the journey and the process to come into the country.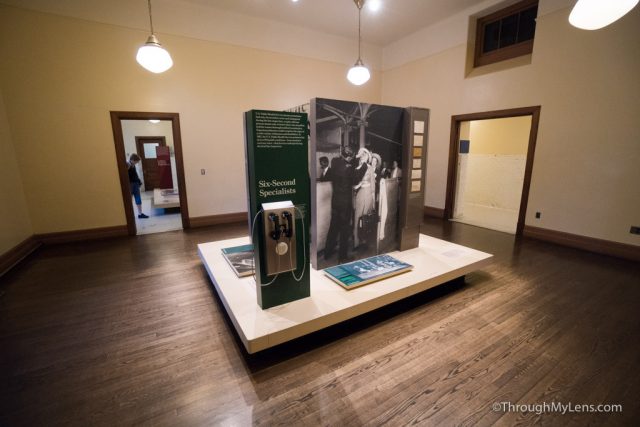 I found this to be fascinating as I knew little to nothing about it but was excited to learn.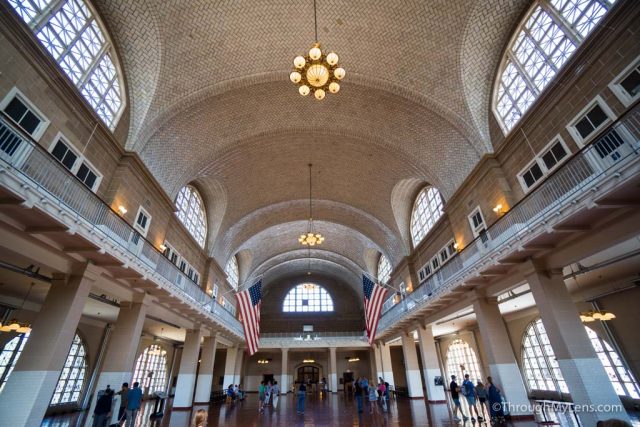 The best part of the museum is the old processing area. It is beautiful with its arched ceilings and large windows.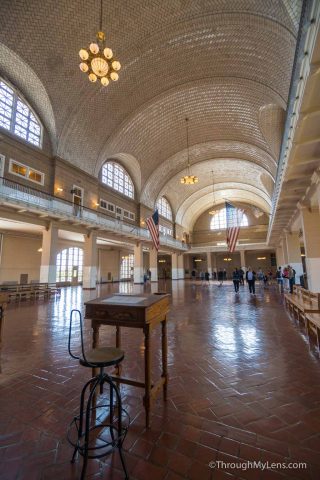 The also had examples of ship manifests up here which was cool to see.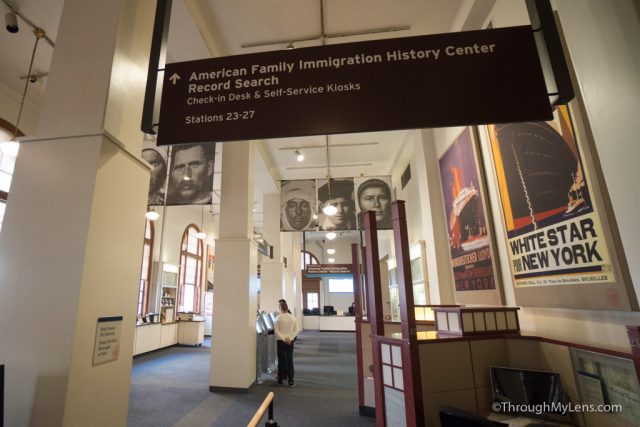 After exploring for about an hour, we got on the boat and headed back to Manhattan. You could easily spend a half day at Ellis Island just by itself, so if you are into genealogy and history be sure to book enough time.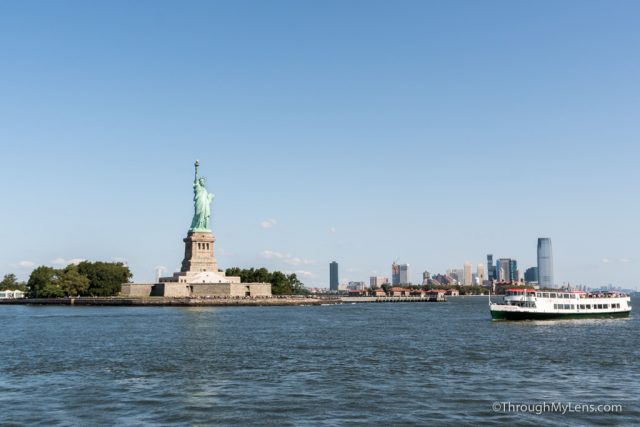 All in all, this is a great tour in New York City and one that I recommend you take. Let me know what you think in the comments.