Niagara Falls is full of attractions that you can do in-between looking at the waterfalls. Some of them are so-so, and some are awesome like the Cave of the Winds. I knew virtually nothing about this before I came, but it was one of the highlights to my time in the area, as you can get up close and personal with the waterfall and understand just how majestic it is. Plus you get soaked while you're at it. Here is all the information.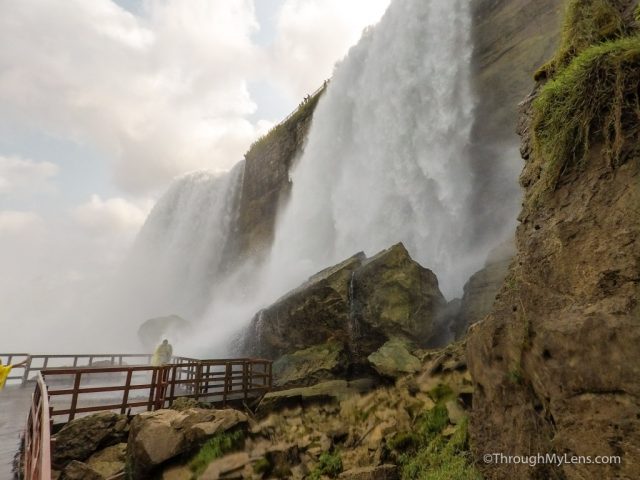 Details
Cost: $17
Hours: 9 AM – 6:30 PM
Not open in the winter
Location: American side, accessed from an elevator on Goat Island
Video
Here is a video I made showing my time at Cave of the Winds.
Exploring Cave of the Winds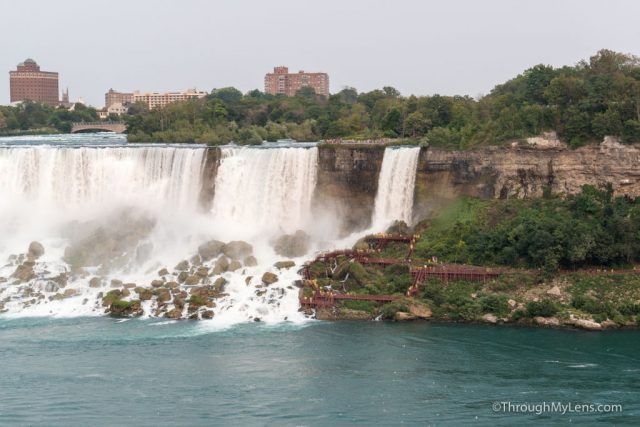 To start your visit to Cave of the Winds, either walk or drive over to Goat Island on the American side. Here you can purchase your tickets for the attraction.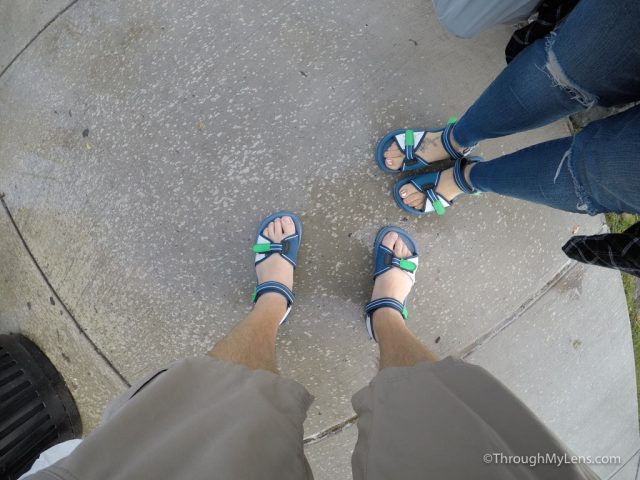 After getting tickets, you will be given a plastic bag and a new pair of sandals. You can keep these after you use them if you want or recycle them.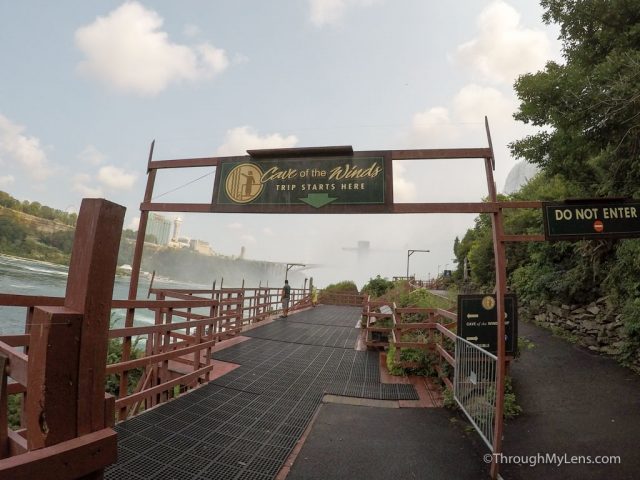 After putting them on you will have to carry your other shoes in the bag and will head to the elevator which will take you down to the start of the attraction. The elevator lets out in a large tunnel which then exits above the water.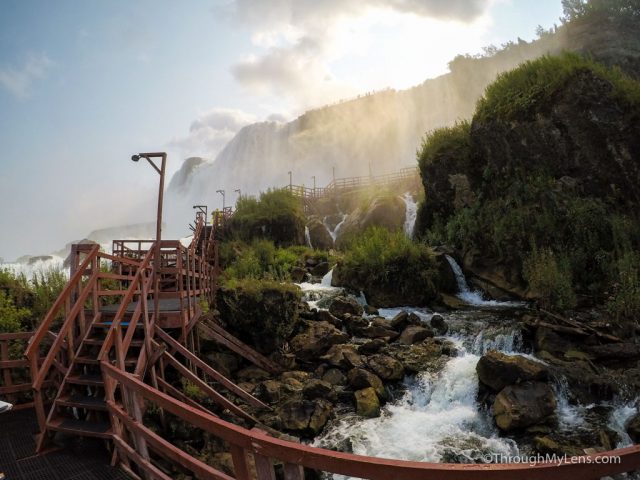 From here you will be walking on the installed platform all the way up to the base of the American Falls.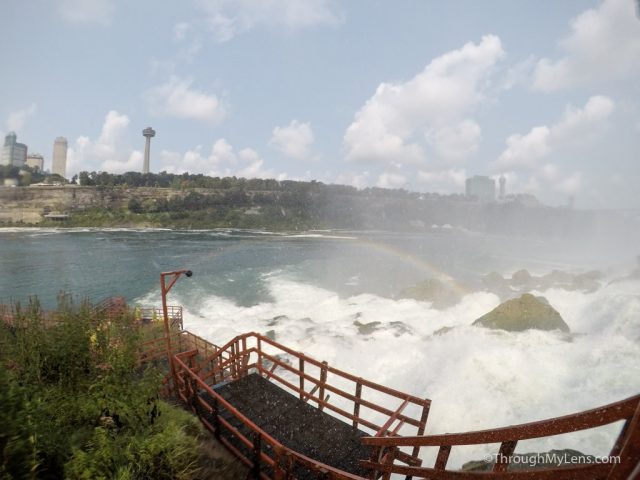 This is quite an adventure though as the water is pouring down on you and even running over a couple of the platforms.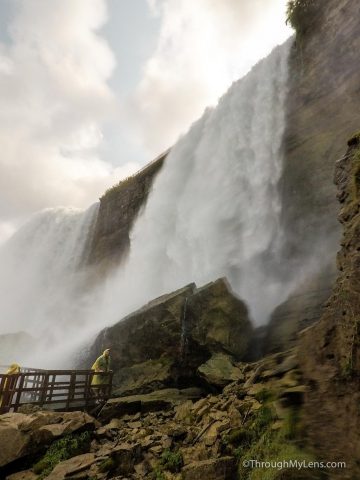 It is a total blast, but be sure to bring a GoPro if you want to take photos as you will be soaking.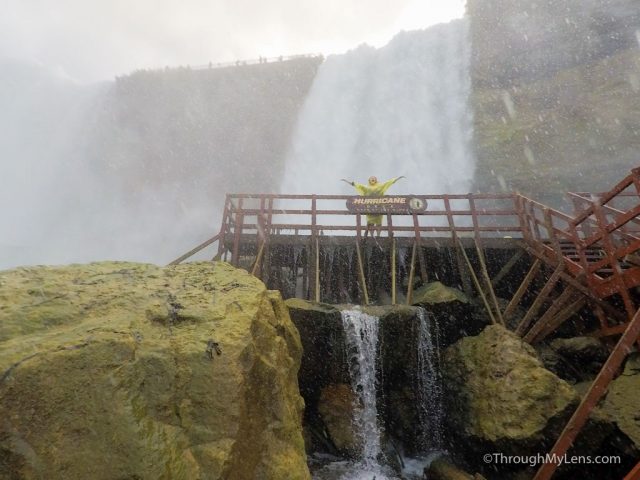 The highlight though is the Hurricane Zone, which only the brave attempt.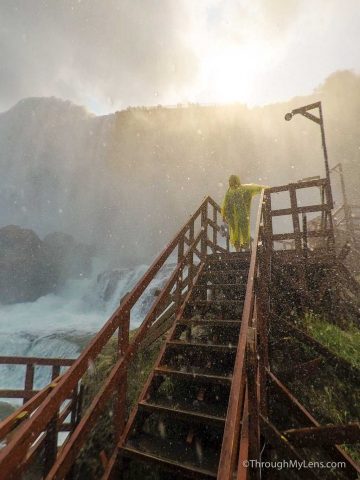 The Hurricane Zone is pretty much just standing in the corner of a platform nearly below the waterfall. The power that comes off it is exhilarating as it soaks you even while wearing your poncho. My wife and I both did it, and it was easily worth getting wet to experience the power of the falls.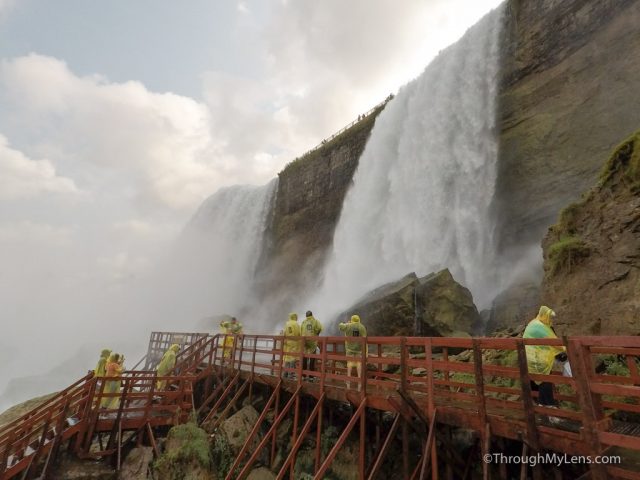 After that, you will continue to walk along the platform to get back to where you started. This is a relatively short attraction, but it is unlike anything else you can do in the area, and I really enjoyed it.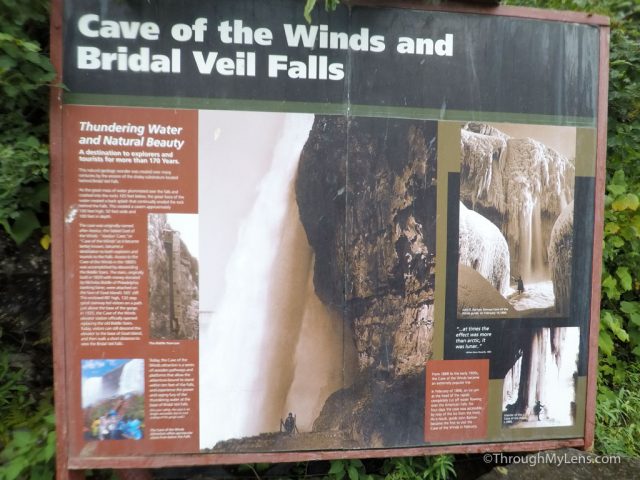 Be sure to let me know what you thought of it in the comments and check out my other recommendations for what to do in the area here.