If you spend any time in the city of Antigua, Guatemala then you have no doubt seen the cross sitting on the hill that overlooks the city. I was there visiting friends and so my friend Blake and I set out to hike from the city center to the top of the hill. This is a great way to get your blood flowing, as it is not too intense but provides a beautiful visita of the UNESCO World Heritage city as well as the massive Volcano Agua behind it.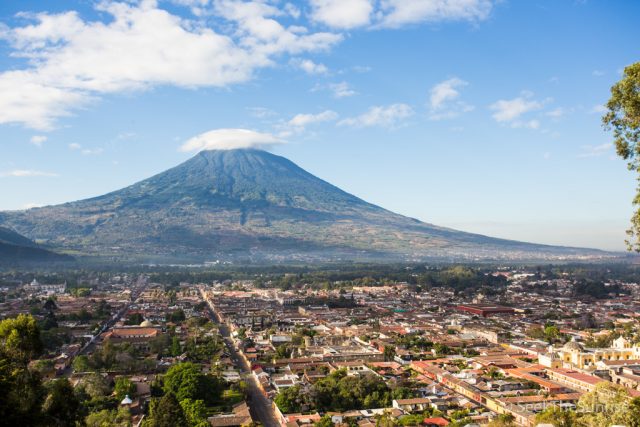 Details
2 miles round trip from the city center

300 feet of elevation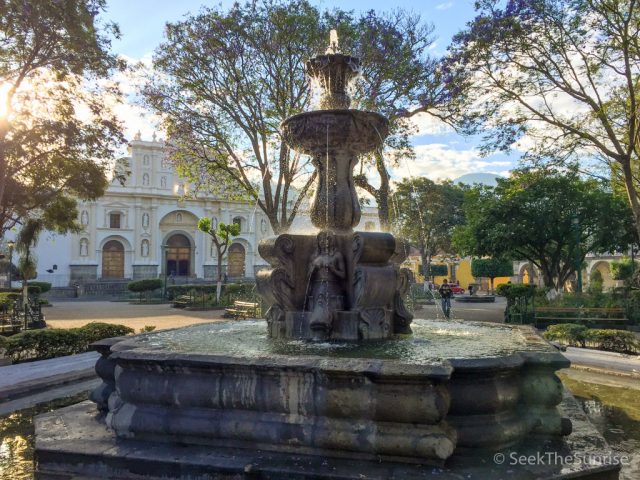 From the city center, we headed towards the base of the hill. This walk is about 3/4ths of a mile and it takes you past one of my favorite ruins in the city as you navigate the cobblestone streets. Pretty much the entire way you will be able to see your destination in sight and it is mostly flat all the way to the trailhead.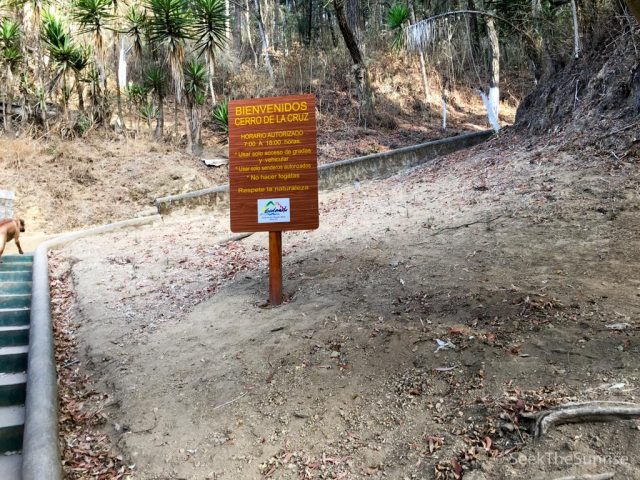 When you reach the trailhead you will leave the city and walk through a canopy of trees up a long and windy cement staircase.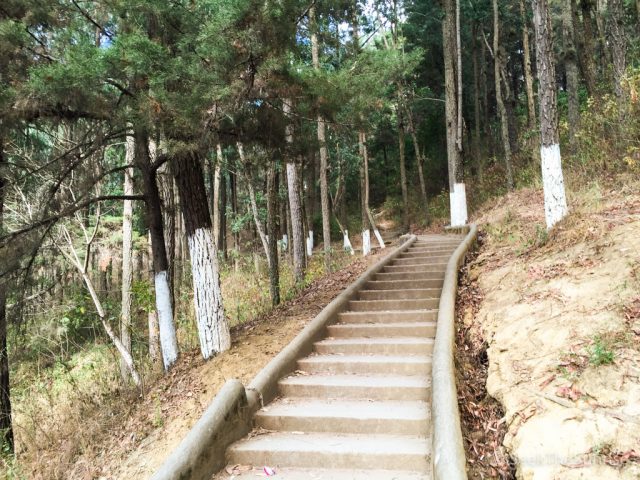 This area is uphill but it is not very difficult and does not take long. I saw both old and young people walking the steps when I was there. After about a tenth of a mile, the stairs level out to a long concrete walkway which takes you up to the overlook.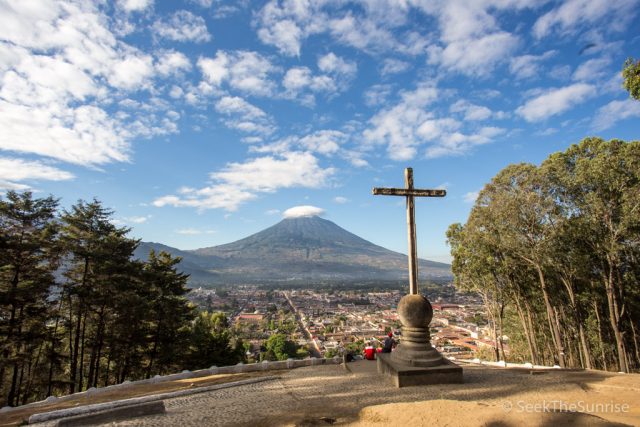 When you first see the view you will be blown away by how beautiful it all is. The city below with its massive cathedrals and colors and the gigantic volcano looming behind it.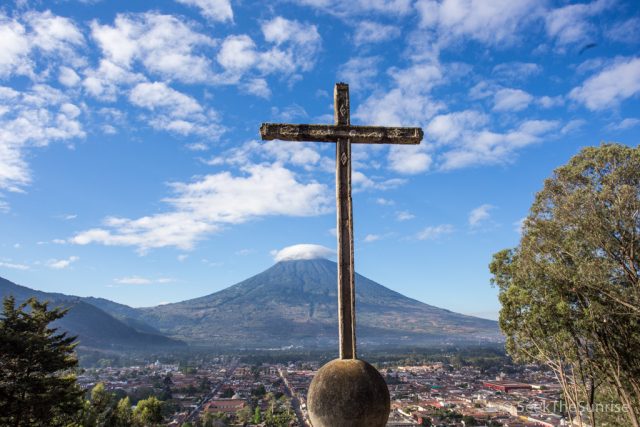 I couldn't stop taking pictures as it was so beautiful. Add to that the old rugged cross that is a lot bigger then I anticipated and you have the recipe for an amazing spot.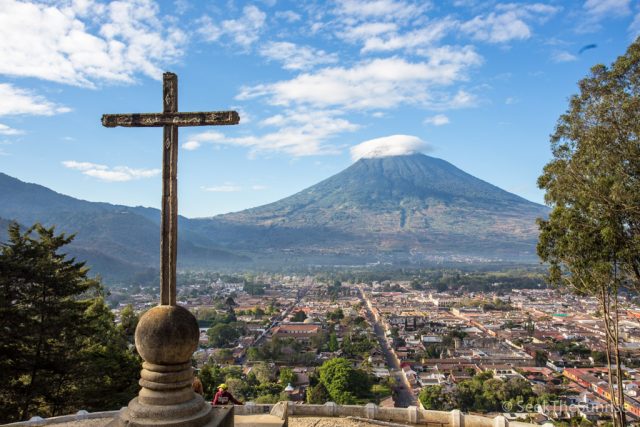 We sat up here for a while and interacted with other adventurers like ourselves before heading back down and into the busy city below.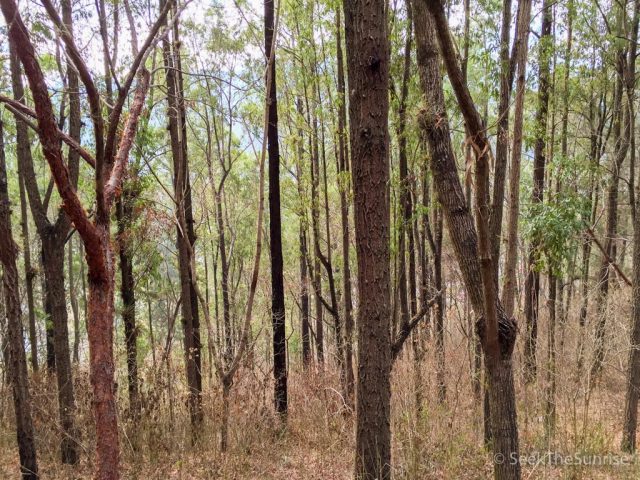 If I lived in the are I could easily see this being a place I spent a decent amount of time at as it is just a peaceful way to escape the city and admire the geographical beauty that is Guatemala. Let me know if you have been in the comments and read about my hike up one of the famous volcanos here.