Tempe, Arizona, is adjacent to Phoenix and home to one of the largest universities in the United States, Arizona State University. Tempe has an impressive food scene, lots of outdoor activities, and a popular downtown area with good nightlife, breweries, and even a board game bar called Snakes and Lattes. Amie and I spent three days exploring Tempe and enjoyed seeing what the city had to offer. If you are looking for a fun weekend in Arizona, go to Tempe and check out some of our favorite spots below.
Downtown Tempe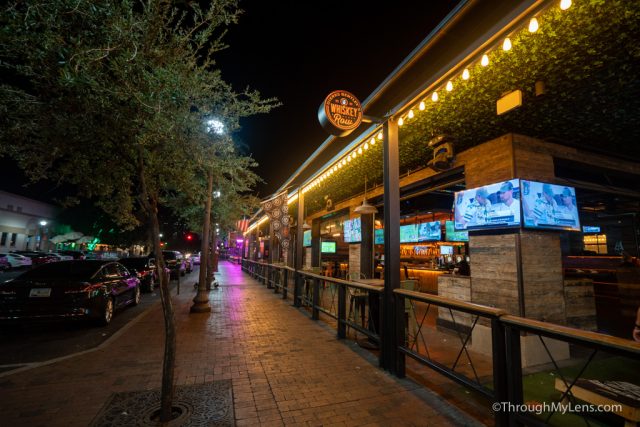 Downtown Tempe is much like what you would expect from a college town. It has a fun vibe, great restaurants, and lots of nightlife. We loved walking Mill Avenue, going to Pedal Haus Brewery, and playing board games at Snakes and Lattes, which has over 1,000 games to choose from. If you are there on the weekend, check out 6th Street Market, which is an arts and farmers market near the city hall. If you need a place to stay, we loved the Residence Inn, which is right in downtown and has a rooftop pool that overlooks A Mountain. There is something for everyone in downtown Tempe.
A Mountain
A mountain is the crown of the Tempe skyline. This small mountain has a bunch of hiking trails and a large "a" that was put on top half a century ago. The "a" is painted every year to keep it fresh, and you will see people hiking this city mountain all day long. We did the hike at sunset, and it was a great spot to watch the sun descend on the desert and the city of Tempe. Note that this spot can be busy as well.
Arizona State University Campus and Art Museum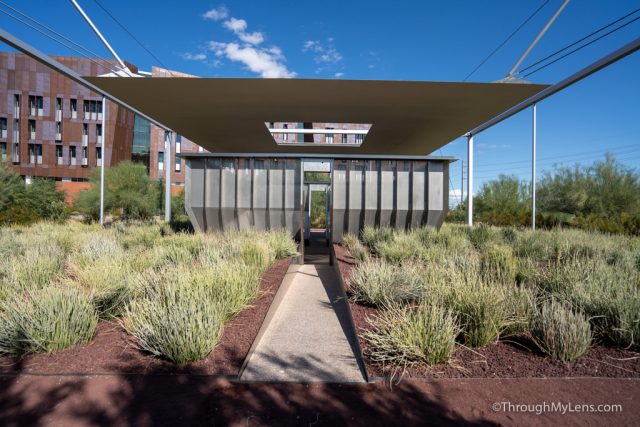 ASU is a giant college right in the heart of Tempe; it is within walking distance from downtown and is worth checking out even if you are not a student. The campus has a lot of sizeable outdoor art installations, including the famous James Turrell ASU Skyspace: Air Apparent and also has the palm walk, which is a palm tree lined pedestrian walkway that goes through the campus. Also, the ASU Art Museum is on campus as well.
ASU Gammage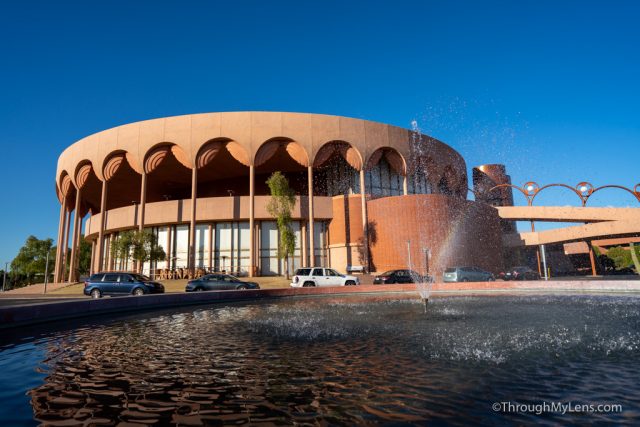 Before moving on from ASU, I wanted to note the Gammage specifically as it is an iconic building in Tempe. The Gammage was one of the last public commissions of Frank Lloyd Wright, and you can see a performance in it our go on a tour to learn the history. We went on a free tour which are offered weekly, while school is in session, and it was an excellent way to experience this famous work of architecture.
Public Art and Murals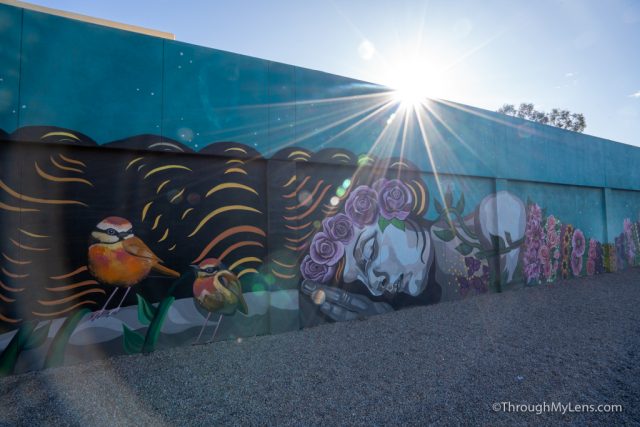 Tempe has a vibrant arts culture, and one of the best ways to see it is to drive around to the many different murals in the city. Amie and I only went to a half dozen while we were there, but there are some really nice ones that provide great photo opportunities.
Tempe Town Lake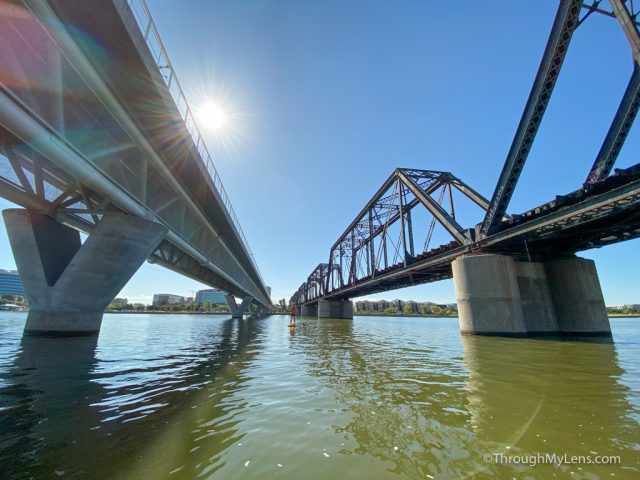 Before visiting Tempe, I had no idea it had a beautiful lake with kayaking right in the heart of downtown. Tempe Town Lake is an enjoyable place to explore while in Tempe, and you can rent everything from kayaks, and swan boats to stand up paddleboards to get out on the lake. The lake was a peaceful way to spend a morning, and during the weekday Amie and I were the only people on it. It fills up quick on the weekends, though, so get there early if you want to experience it.
Papago Park & Hole in the Rock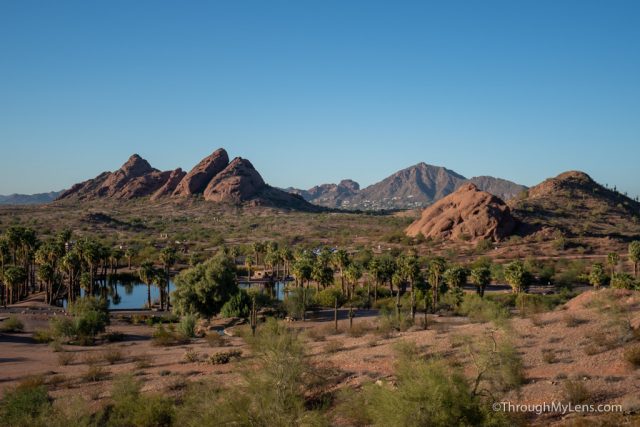 Shared by both Phoenix and Tempe, Papago Park is a municipal park with a lot of things to explore. You can hike, mountain bike, see the historic hunts tomb or climb to hole in the rock. Hole in the Rock particularly is a trendy sunset spot since it is a short hike and has a great viewpoint. The Hole in the Rock lets you walk from one side to the other, and it is a favorite photo spot for many local photographers. If you get a chance, check out a sunset from up there but bring your patience since there will be a lot of people.
Desert Botanical Garden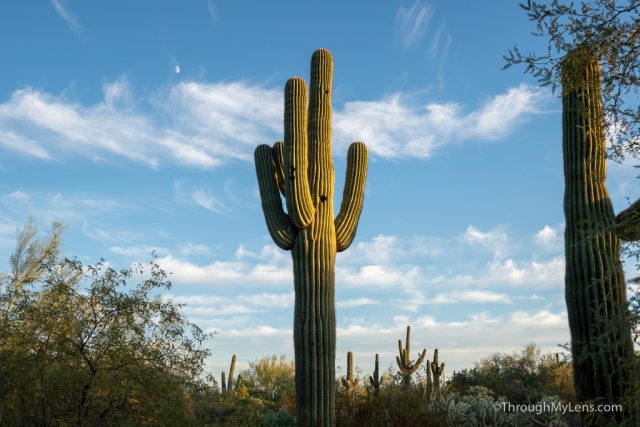 Also located in Papago Park, the Desert Botanical Garden is one of the best I have seen. This garden has almost two miles of trails focusing on different parts of the desert landscape, and it is especially beautiful to explore at sunset. The garden has various art shows throughout the year, as well. When we were there, it was Wild Rising by Cracking Art, which has many different animals made out of recycled plastic.
Simply Smashing Rage Room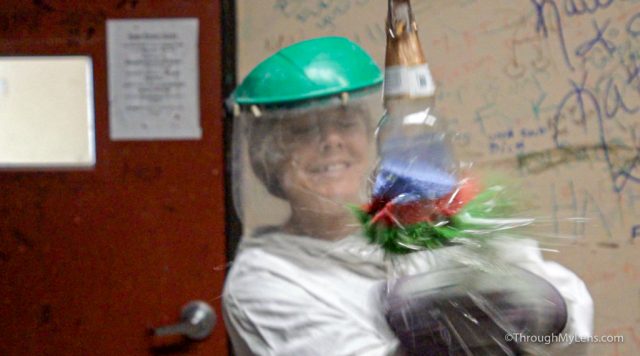 Next up, If you are looking for a fun way to release some stress, check out Simply Smashing Rage Room. Here you can get a box of items, put on protective gear, listen to loud music, and just smash things to dust. Amie and I loved this experience, and I especially enjoyed breaking the keyboard since I sit in front of it most days.
Lumberjaxes Axe Throwing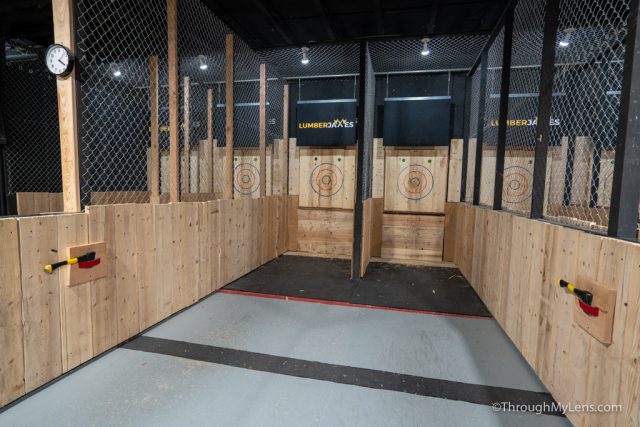 Another great way to have a fun adventure in downtown is Lumberjaxes Axe Throwing. Axe throwing is becoming popular around the United States, but this was our first time doing it. It was surprisingly more comfortable then I had anticipated, and it was a great way to spend an hour. Our group had a blast learning to throw the axe and encouraging each other. Plus, when you finally get it to stick into the wood, it is an awesome feeling. Try it out if you are in Tempe.
South Mountain Preserve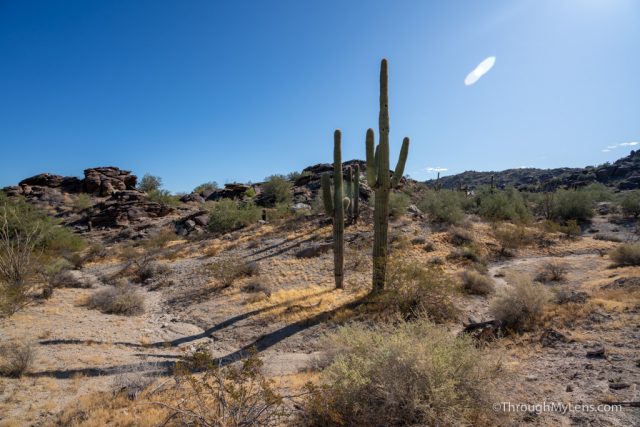 If you are looking for more hiking trails while in Tempe, head 20 minutes south to the South Mountain Preserve. This park is one of the largest municipally maintained parks in the USA at over 16,000 acres. We set out on the Mormon Trail up to Hidden Valley, and it had great views over Phoenix and Tempe. During the Hidden Valley Loop, we got to see a rock tunnel and an area known as fat man's pass as well, which was too narrow for me to get through. It was a fun hike if you are looking for something a little harder than A Mountain.
Alright, to end this video, I wanted to share some of my favorite food spots. I have to say, Tempe has a pretty exceptional food scene, and you could easily spend a weekend here just trying many of their unique restaurants.
Coffee Shops
First up, there are many great coffee shops in Tempe. Cartel is my personal favorite, and they have an excellent agave latte as well as a bunch of fun pastries made in house. Infusion Coffee & Tea is another popular spot with a lot of seating and unique drinks like the "bee knees," which has espresso, honey, and lemon. It is great iced for a hot summer day. Rounding out the coffee shops are Press Coffee and Royal Coffee. Both have good drinks and are great ways to get your morning or afternoon caffeine fix.
Breakfast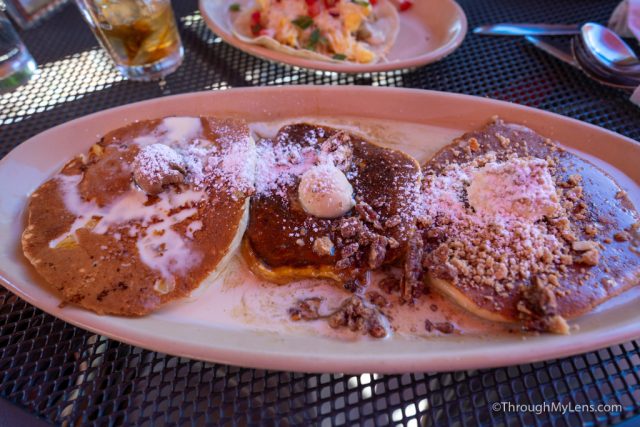 Moving on from coffee, let's talk about food. First up, for breakfast, I love Crepe Bar in south Tempe. The chef has some unique combinations with my favorite being the Grand Prix that mixes pork belly, eggs, and a coffee maple syrup. Next for breakfast or a weekend brunch, go to Snooze AM Eatery. They have many different types of pancakes and Benedicts to choose from, plus you can do a pancake or a Benedict flight if you want to try more then one. I mean, what more do I need to say to get you excited about that, right?
Lunch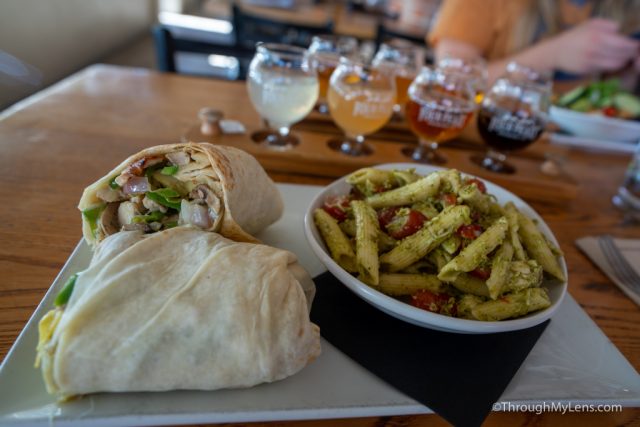 For lunch, right across from Snooze is Postino Annex, it is a personal favorite of mine as they have about a dozen different kinds of bruschetta and you can select four for your meal. It's a lot of fun to try the flavor combinations they come up with. If you want something faster, then the Chuckbox is hard to beat. They have been making burgers for over 30 years, and they are cooked in front of you on an open fire while you wait in line. It's a darn good burger. Lastly, for lunch, I love House of Tricks. They have a green chili cornbread BLT that is incredibly impressive. It is also an excellent spot for a fancy dinner as well, and whatever you do, make sure to order the salted caramel apple bread pudding at the end.
Dinner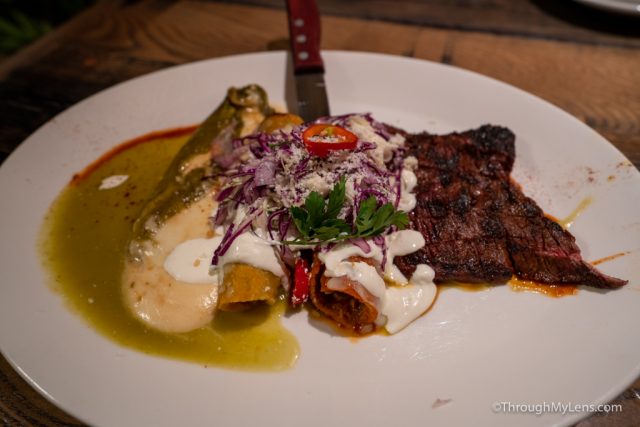 To start my dinner recommendations, I like Four Peaks Brewing Company. They have a laid back vibe, great beers, and a bear bread sandwich that is decadent and full of flavor. Plus, you can take a tour of the brewery on Saturday as well if you want to learn more about the brewing process.  Next up, Culinary Dropout is a favorite for many people in Tempe. This spot has a massive open seating area with games to play in the back and a lot of fun food options. Be sure to order the soft pretzels with cheese fondue as it is hard to beat this as an appetizer. Plus, I like the fried chicken there a lot, and Amie loves the sweet corn ravioli. Lastly, Ghost Ranch in southern Tempe is probably my favorite spot for dinner in the city. They have exceptional modern southwest cuisine with some of the best queso I have had in a long time. I can't imagine anything being bad there, but my personal favorite is the sampler so you can try a little bit of everything.
Thanks for reading about my recommendations in Tempe. Let me know if I left off your favorite spot in the comments and go explore the city if you haven't!