On the inside passage Alaska cruise, the last Alaskan town you will be heading to will most likely be Skagway. This town of less than 900 residents is a fun way to end as it is both historic and unique with its large downtown street full of storefronts and automobiles that look like they are from the early 1900's. While I tried to do every stop on this cruise without excursions just to see how it was, I buckled here and road the famous White Pass Railroad. It was one of my favorite things I did on the cruise and I cannot recommend it more, you can read all about it here and see the rest of the things I did below.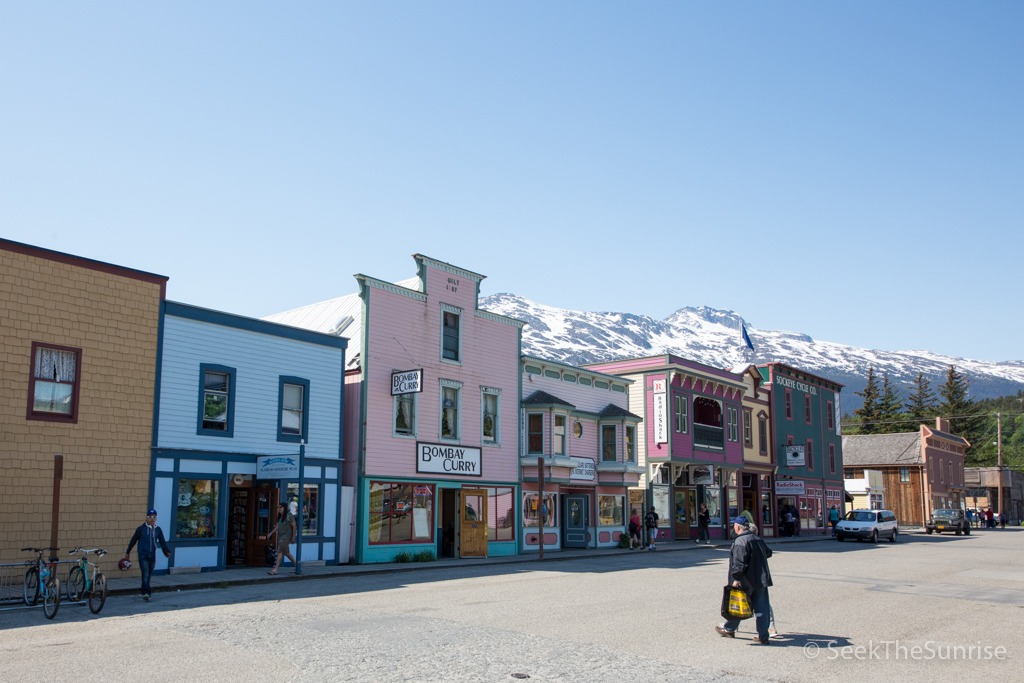 Visitor Center
When you arrive in downtown Skagway the main attraction that everyone wants to see is the visitor center which contains over 8,000 pieces of driftwood attached to its exterior. It is a sight to behold and not as tacky as I had anticipated it being.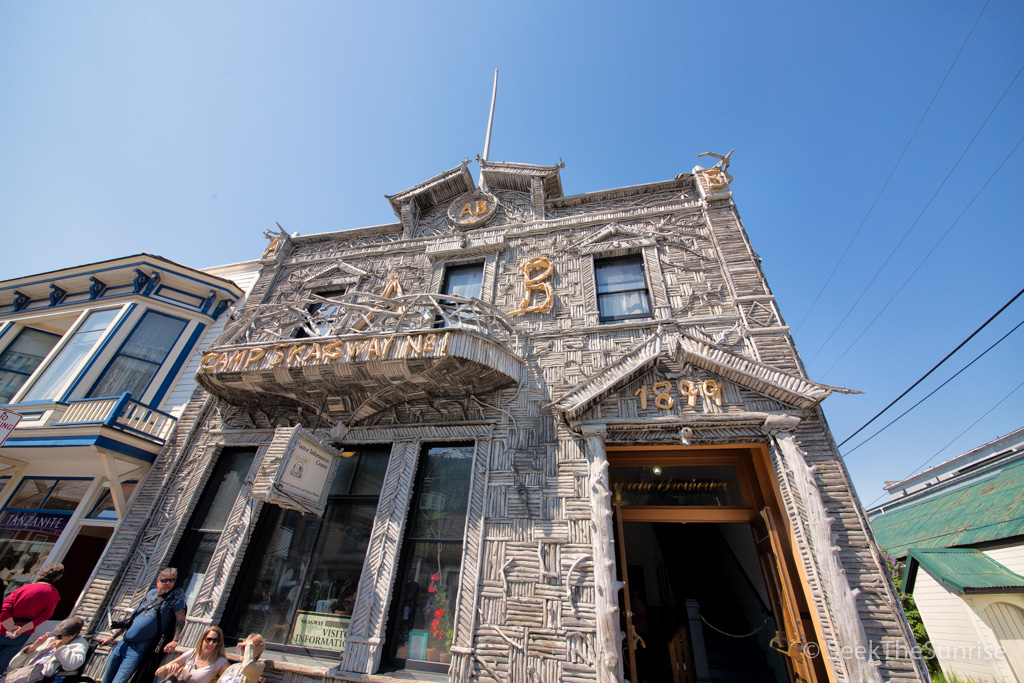 You can go inside as well if you want to learn more about the history of this town as they have a few small exhibits and public restroom inside.
Doughboy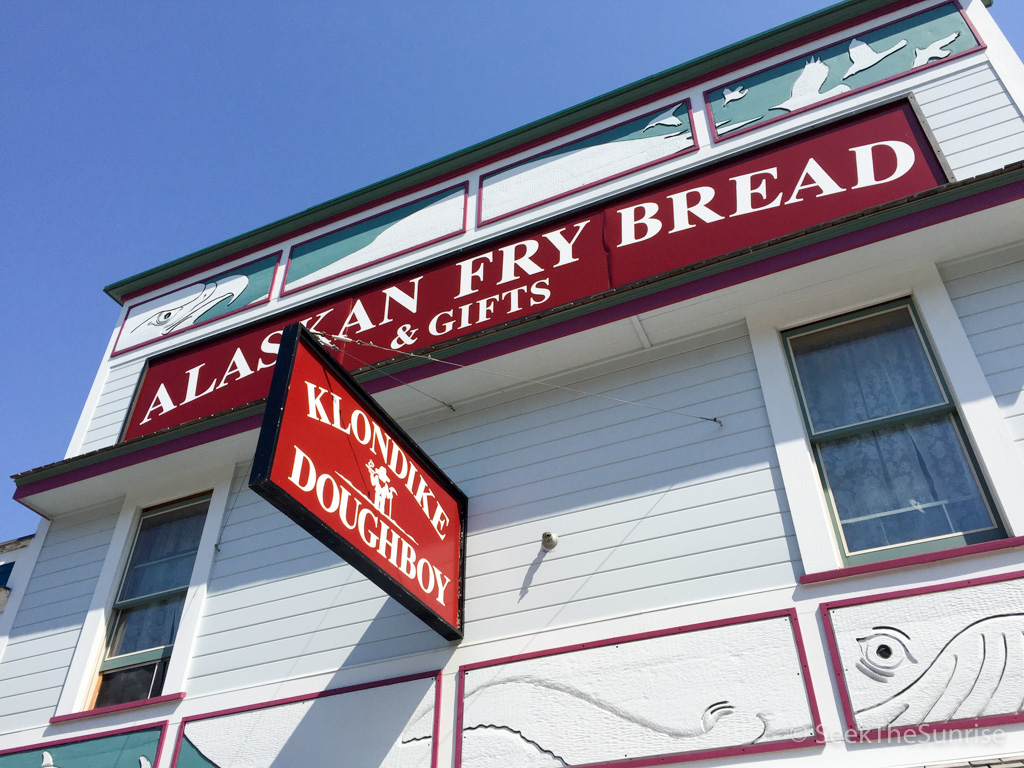 The next stop on my time in Skagway was a trip to Doughboy. These elephant ear pastries are a very popular attraction in the city and it is easy to see why. They are essentially a large circular piece of dough deep-fried then dipped in cinnamon and sugar.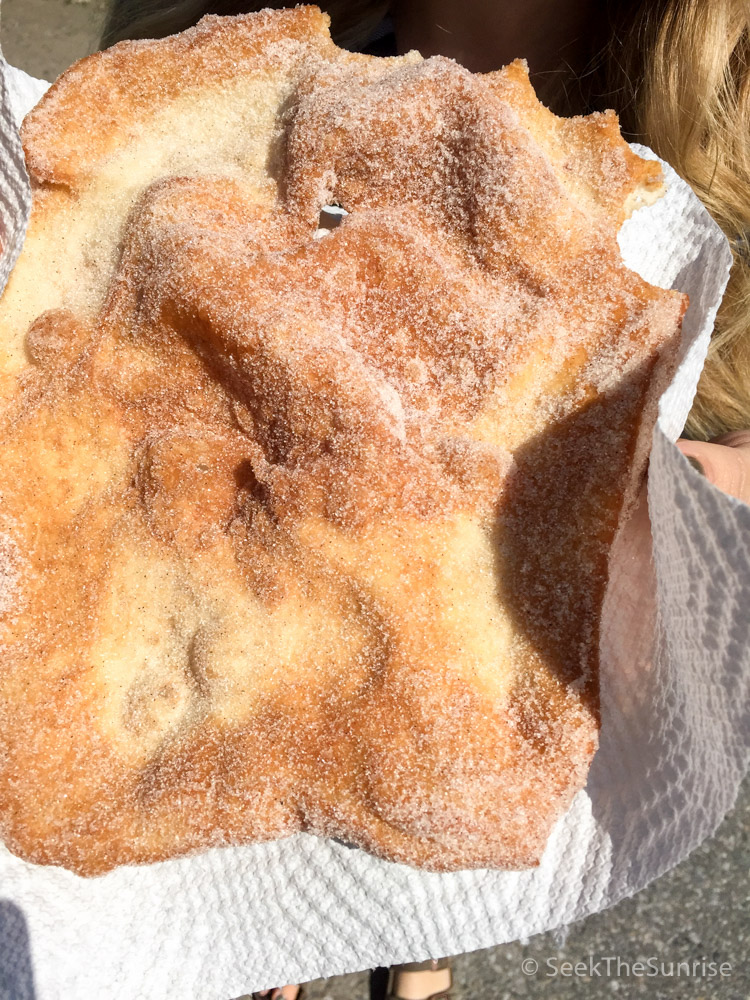 I could have easily ate two of them as they are fantastic.
Skagway Brewery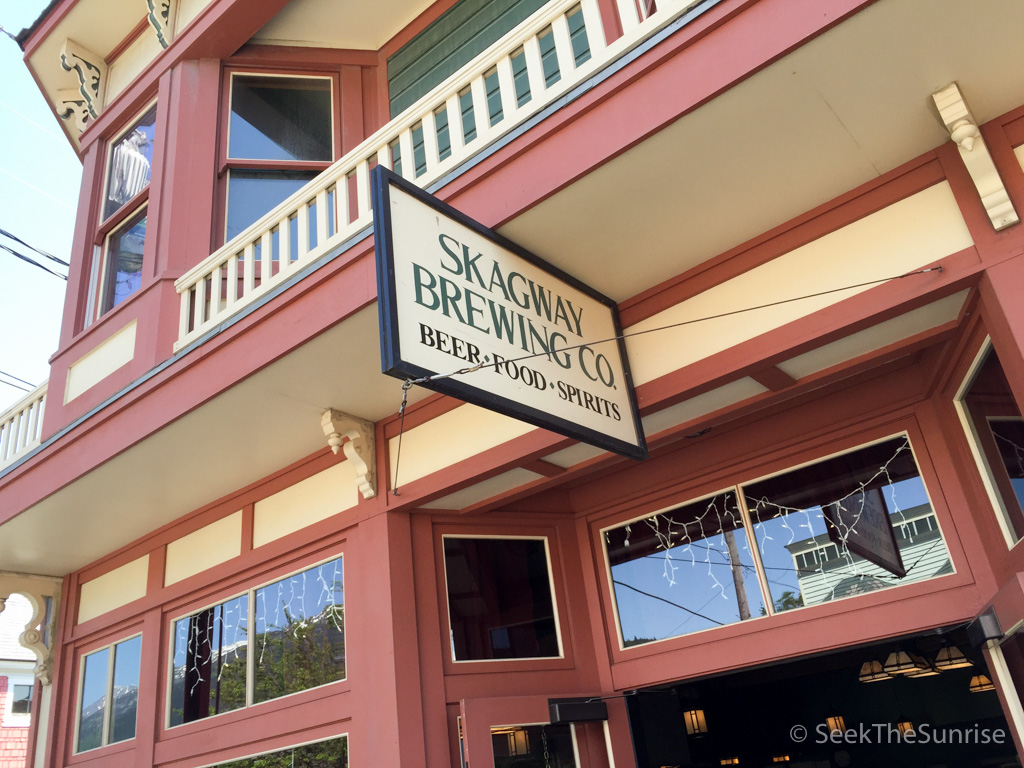 At the end of the Main Street there is a brewery called the Skagway Brewery which has five different types of beer made on the premises and lots of food. It is a great place to sit and relax with a drink and a meal while in the city. The people here are great as well and they told us about the history of the brewery which was in this same location over 100 years ago before it was stopped from prohibition. It is fun to see that it is back in the same spot it was over 100 years ago.
Red Onion Saloon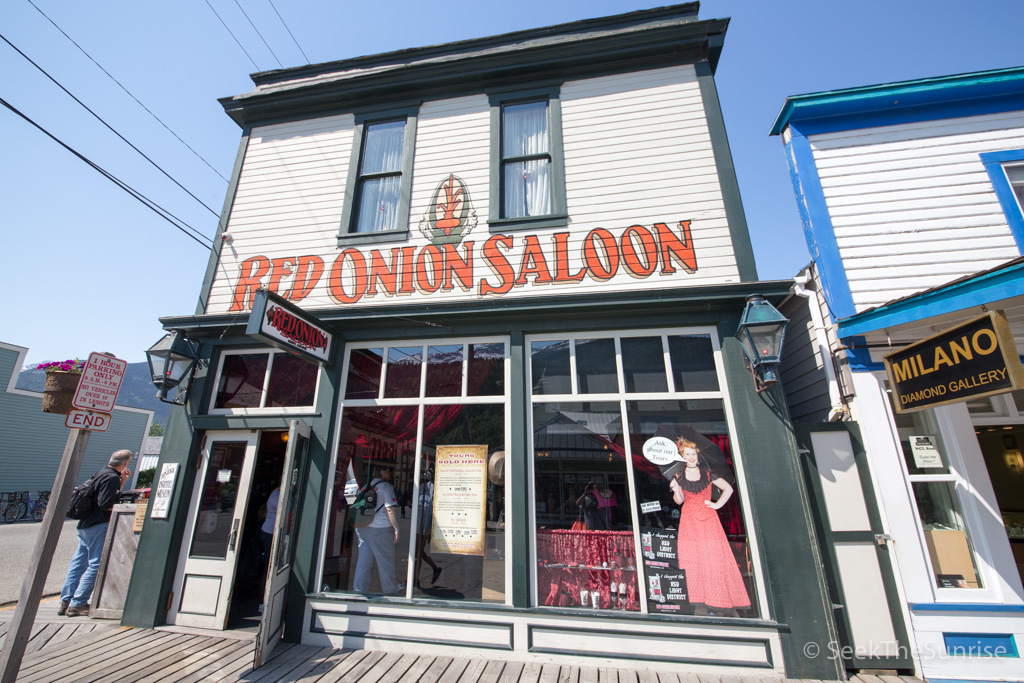 Much like Red Dog Saloon in Juneau, the Red Onion Saloon is a historic brothel from the beginning of the city that was turned into a saloon. It has bar food, tons of eclectic wall hangings and a museum dedicated to the lady of the night history in the area. It's a fun spot to check out on the Main Street.
Shopping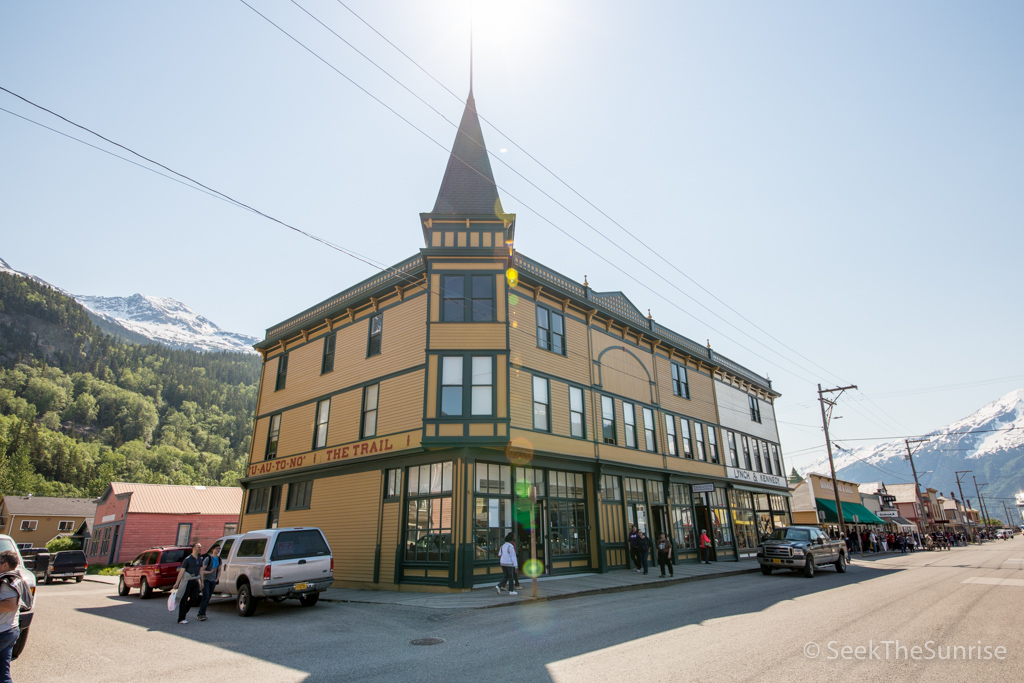 If you are into shopping there are many stores. I found this to be the cheapest place to buy souvenirs of Alaska while we were there and there was even a coupon book where you could get a free train whistle with any purchase, sign me up for that!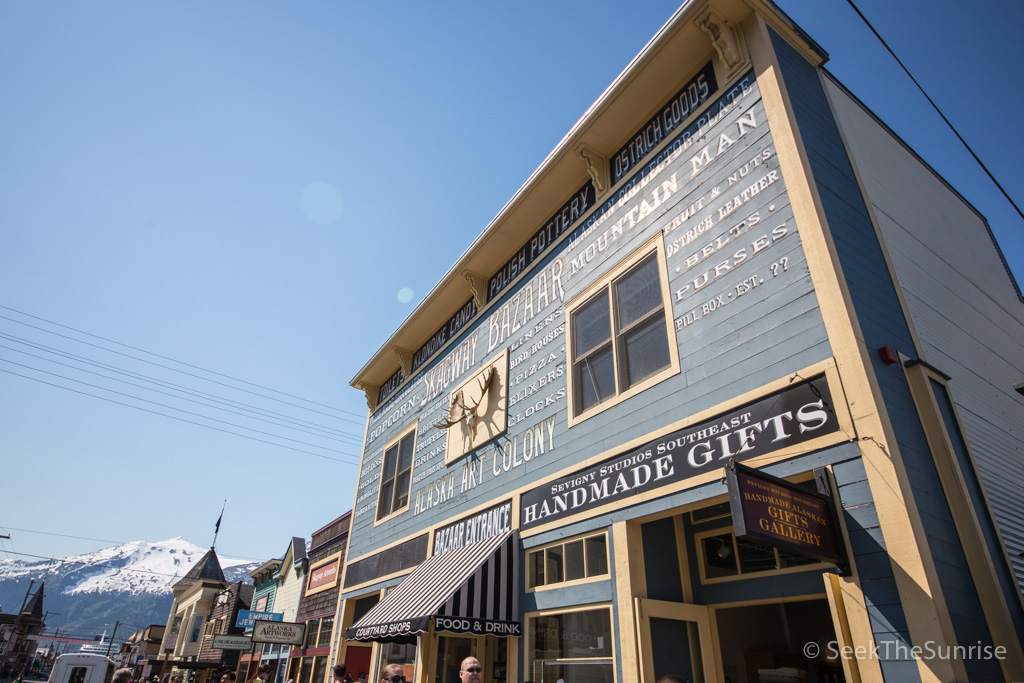 If you like jewelry then they have a lot of stores for that as well. I know nothing about jewelry though so I don't have much to say on that.
Cemetery
Two miles outside of the city is a famous cemetery with lots of historic figures from the gold rush era buried there. I didn't make it out there but I heard it is a fun spot to see.
White Pass Railroad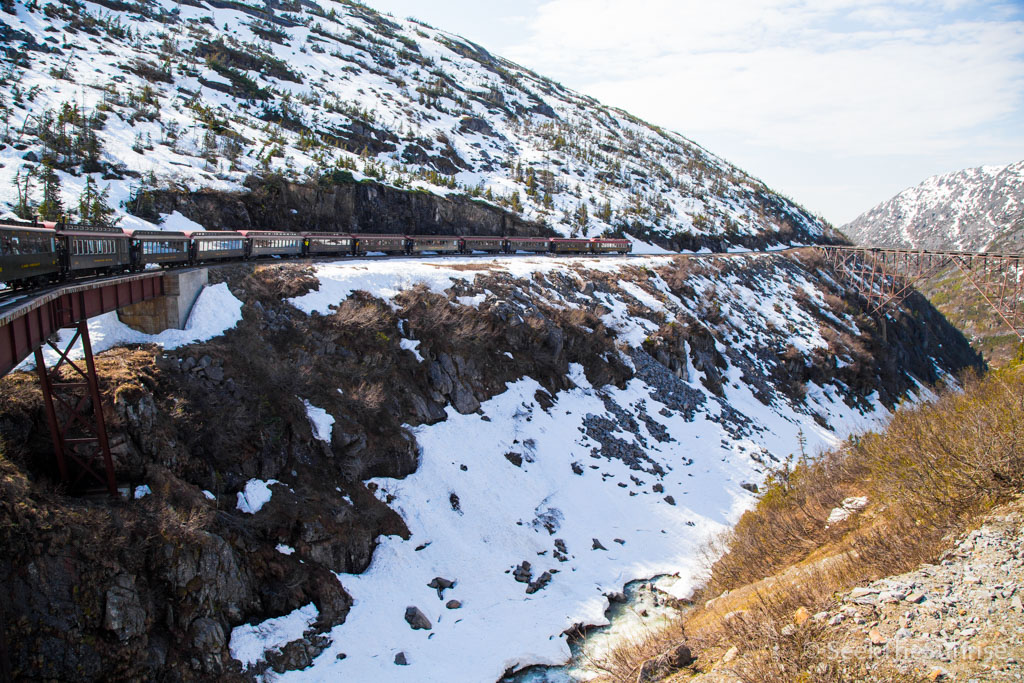 Like I said above this is a fantastic excursion, read all about it here.
98 Show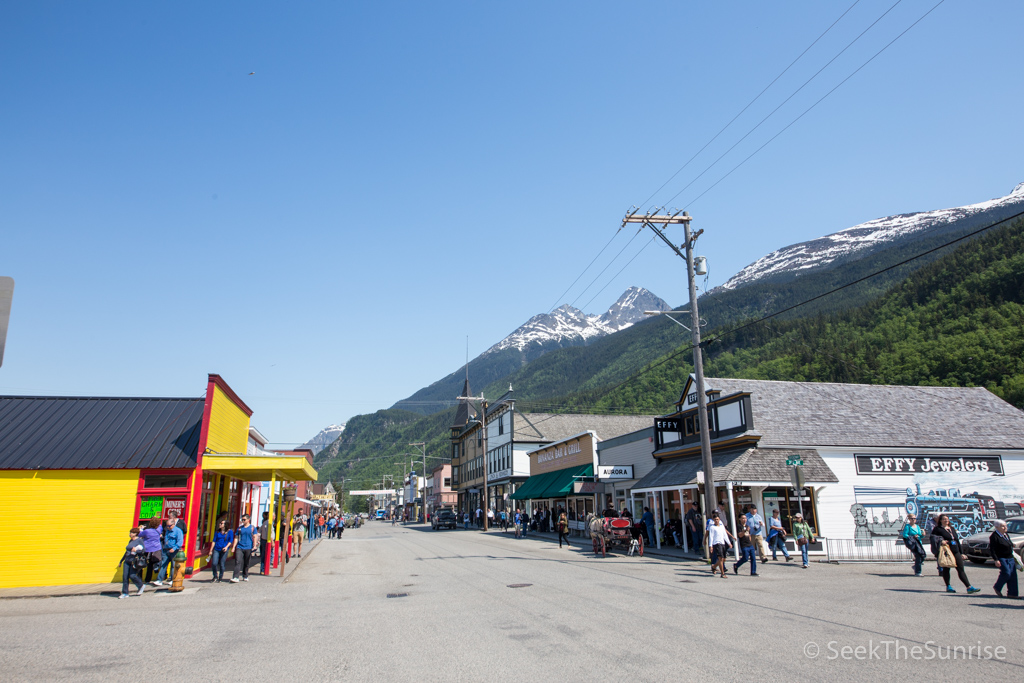 Lastly, there is a show in one of the bars that has been going for over a century. I saw a lot of signs about it but I didn't get to see it myself.
All in all Skagway is a beautiful city in Alaska. It is one of my favorite that I went to for the way the history has been preserved here. Make sure you get off the boat and go exploring when you are in the area. Let me know what I left off in the comments.