When I went on my Alaskan cruise I decided to try to do everything I could without excursions. This worked out really well for me except that I did give in and take the White Pass Railroad in Skagway. Juneau was one of the easiest cities to do this in though as it is really easy to get to its most famous attractions. Here is what I did on my time in the city.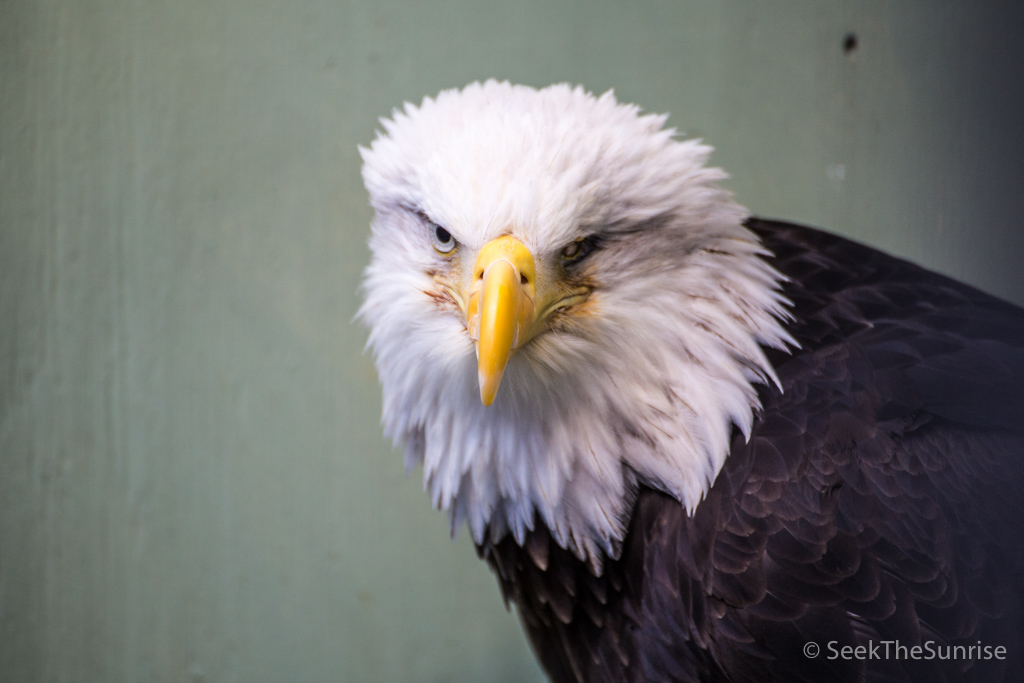 Mendenhall Glacier (3 hours) -$20 Round Trip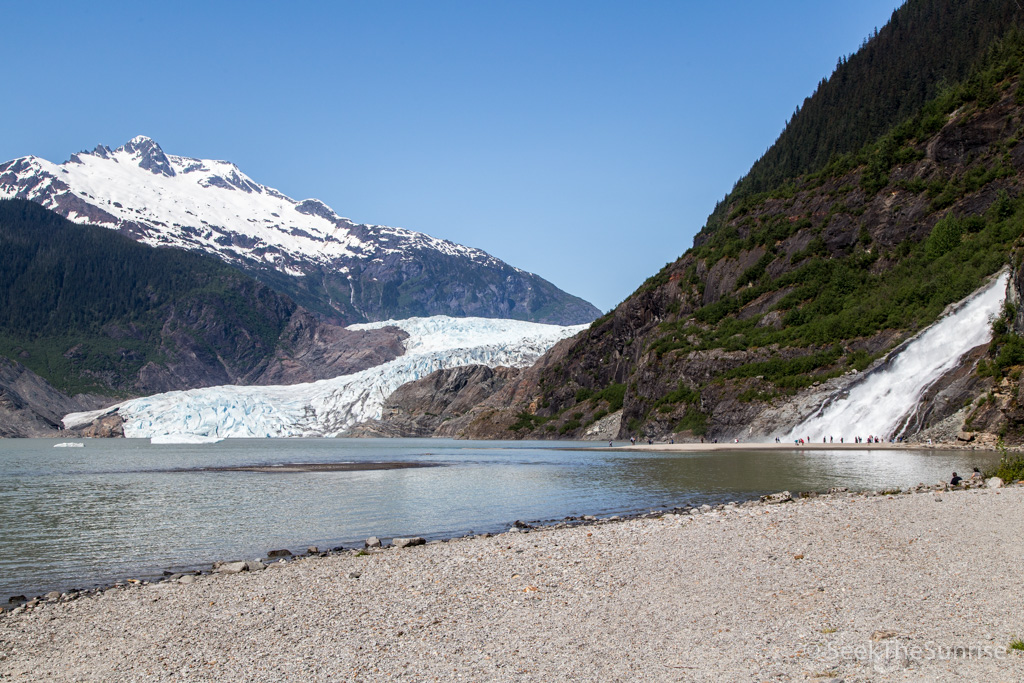 As soon as I got off the boat I headed downtown and grabbed a bus for $10 each way to the Mendenhall Glacier. It is about 25 miles away and takes about 20-30 minutes to get there. When I was there I went on two small hikes and marveled at the glacier, it is a fantastic spot you must visit.
Red Dog Saloon (1 hour)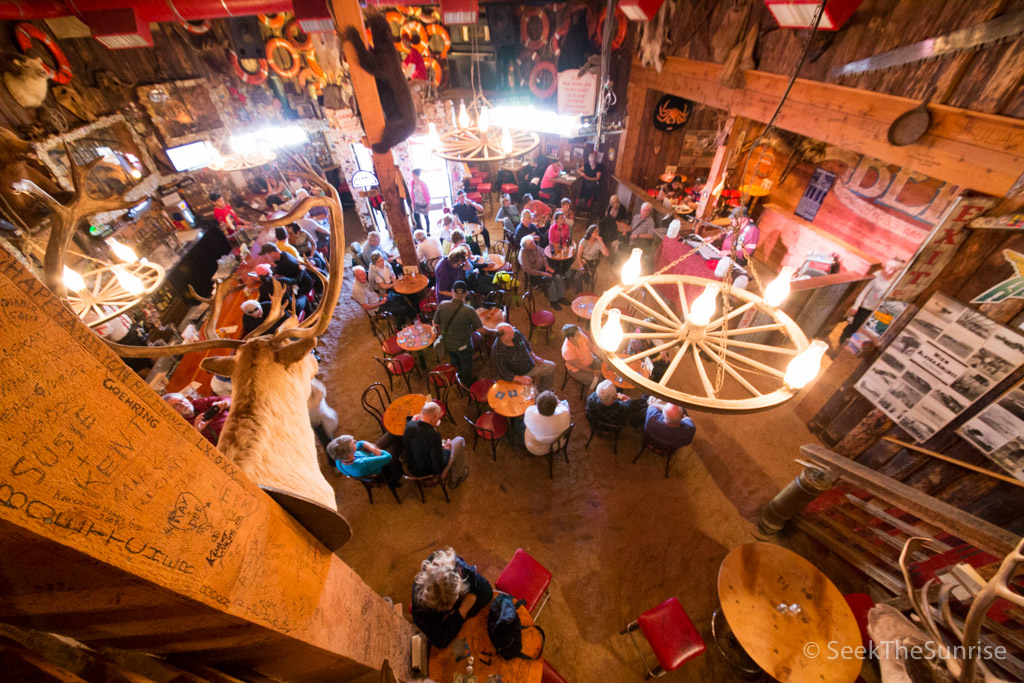 When I arrived back to the downtown I went to Red Dog Saloon which was one of the old historic saloons from the early days of the city, complete with a loud piano entertainer playing Johnny Cash, sawdust on the floor and famous guns above the bar. I would recommend sitting down for a drink and an appetizer, something like the smoked salmon dip or the potato skins and just taking in the atmosphere which is always a blast.
Patsy Anne at Marine Park (10 minutes)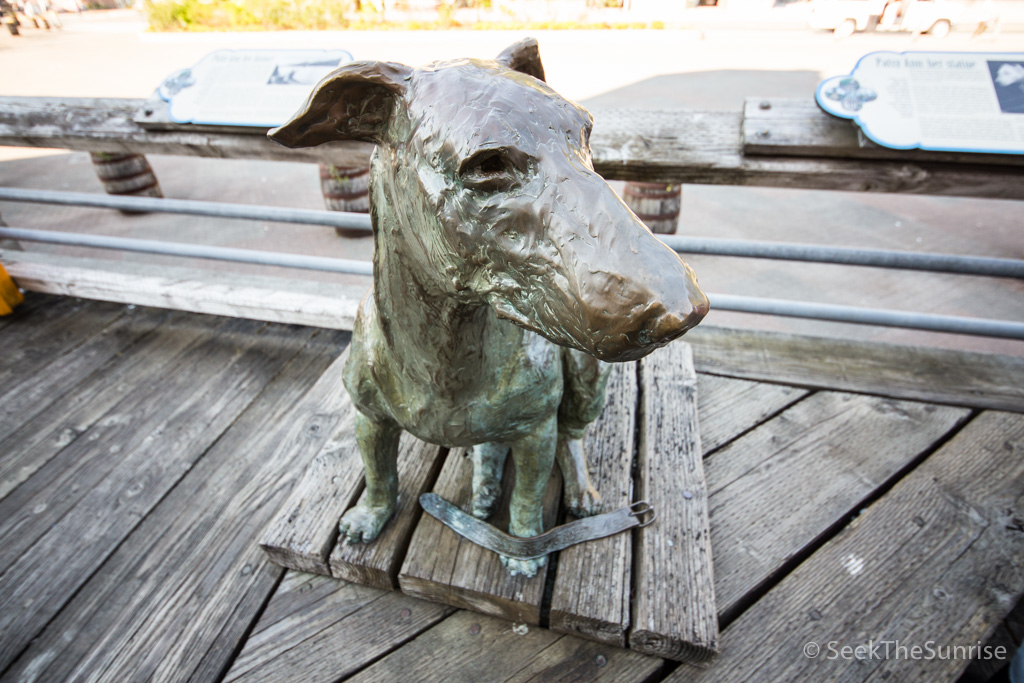 After leaving the saloon we headed across the street to Marine Park where we visited Patsy Anne the golden statue of the deaf dog that used to greet ships in the harbor. It is said that rubbing its head provides luck so of course that is what we did.
Saint Nicholas Church (20 minutes)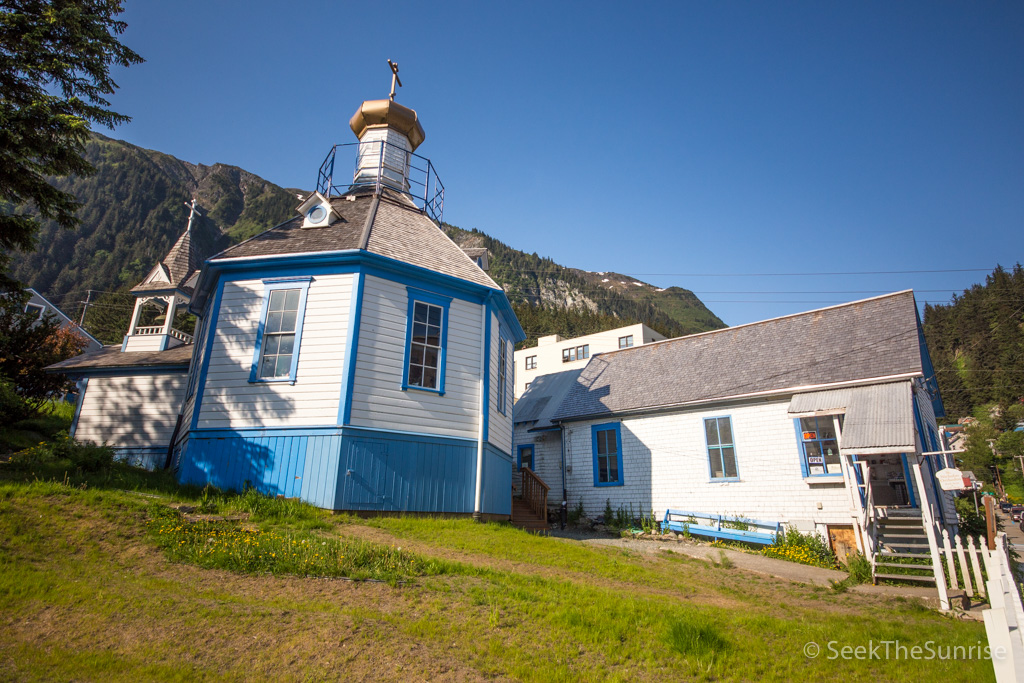 The next stop on my tour of the city took me to one of the oldest orthodox churches in the United States called Saint Nicholas. It is on the register of historic places for the USA and it has a unique architecture that you would probably not stop to see if you didn't know it was famous. It is one of the only octagon shaped churches still in existence and it has services every week. We walked around and saw it for a few minutes and I would recommend stopping as it was atypical, before continuing the tour of Juneau.
Alaska Brewing Company (15 minutes)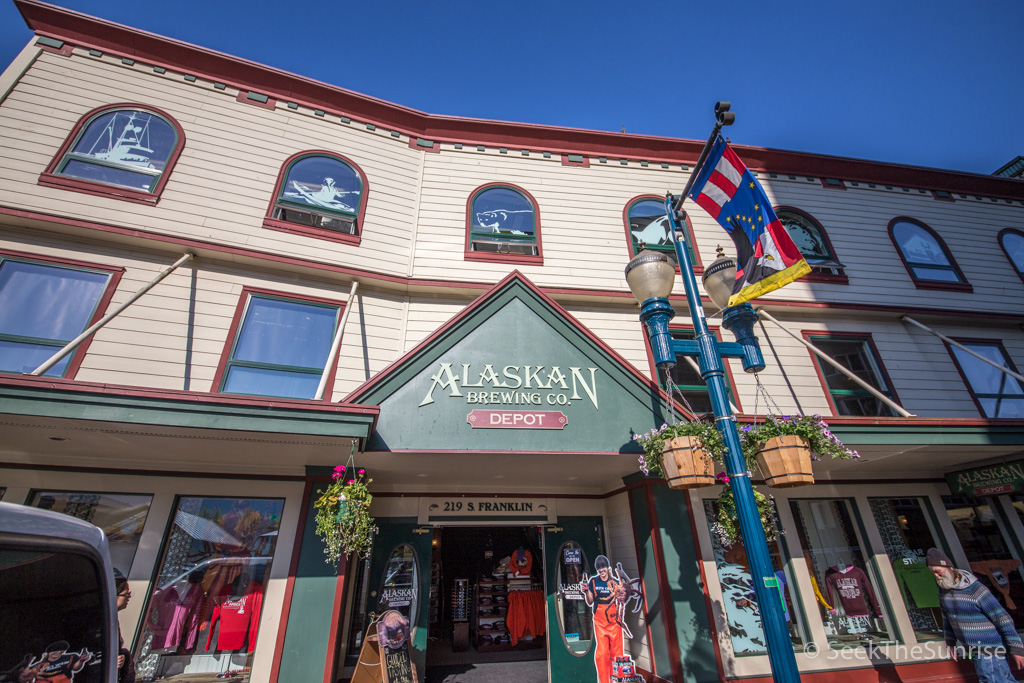 If you are a fan of the brewery you can take a shuttle from the downtown store to visit the brewery ten miles out-of-town for $20. If you just want to grab a souvenir then the store is a great place to stop in and pick something up. They had everything from key chains and taps to shirts.
Mount Roberts Tramway (2 hours)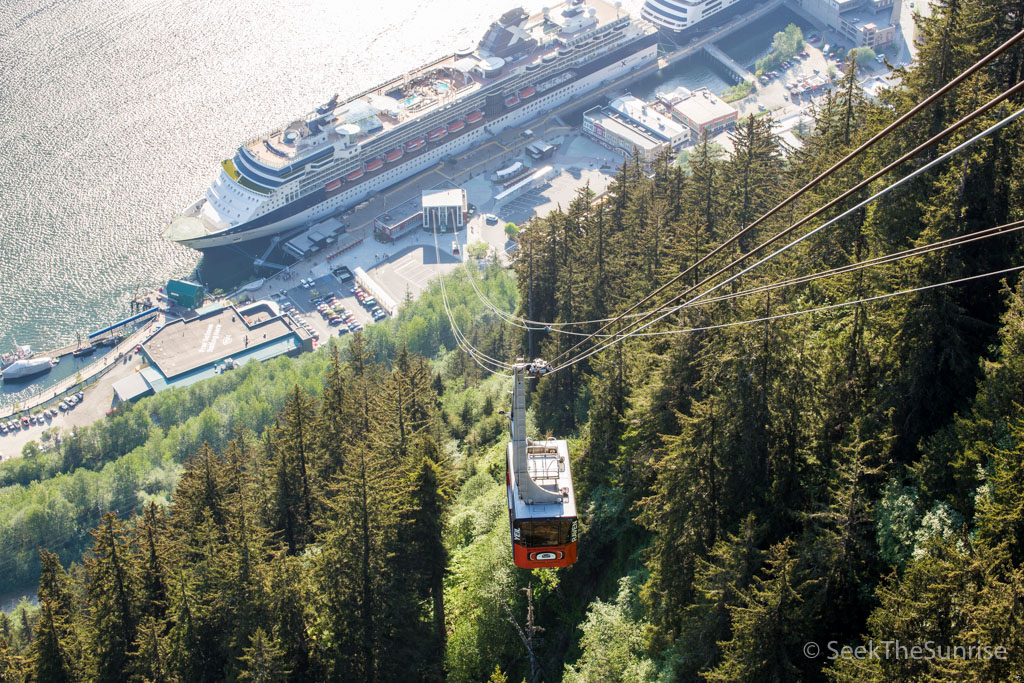 The last stop on my whirlwind tour of Juneau was to take the Mount Roberts Tramway up to the "top of the city." From here you could see bald eagles in the trees, beautiful vistas of the surrounding mountains and walk miles of hiking trails. You can read my full experience here. The tram costs $33 dollars but if you have a few hours it is an amazing way to see the city.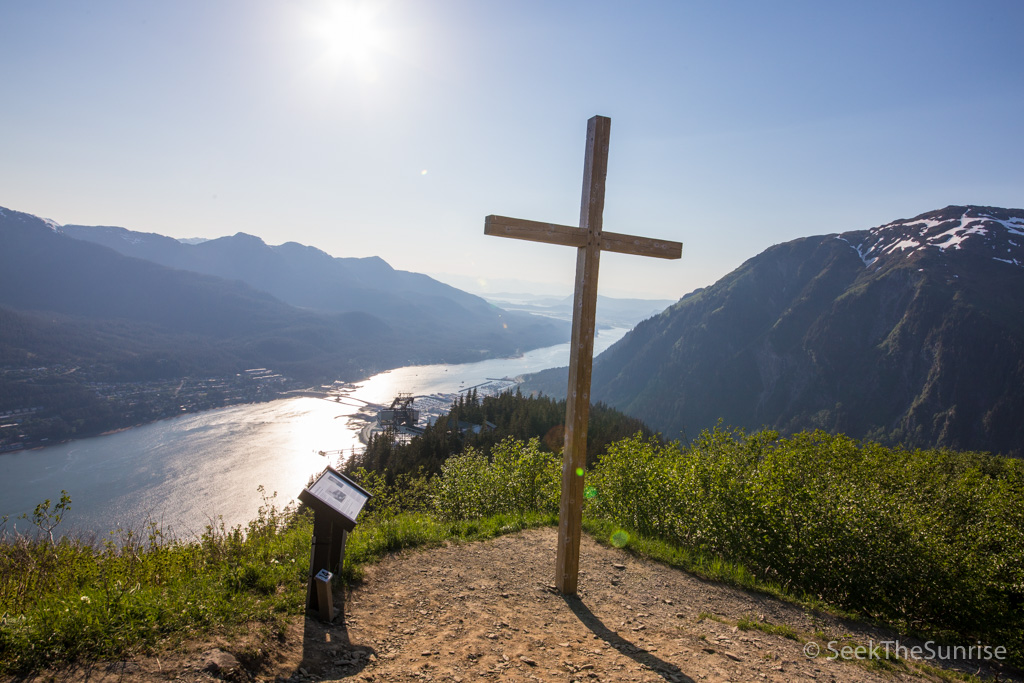 From there I headed back to my cruise ship and left the beautiful capital city of Alaska. I would love to come back here in the future and spend more time, but the above list should help you have a great time in Juneau for relatively cheap. Let me know what else you recommend in the comments.