After my recent trip to India and Nepal our travel agent asked if we would like a direct flight or a 12 hour layover in China. After researching that I could leave the airport for this layover I decided that I would love to explore the city and opted for the layover. If you are looking for what to do, look no further than this post of how I spent my day in Guangzhou.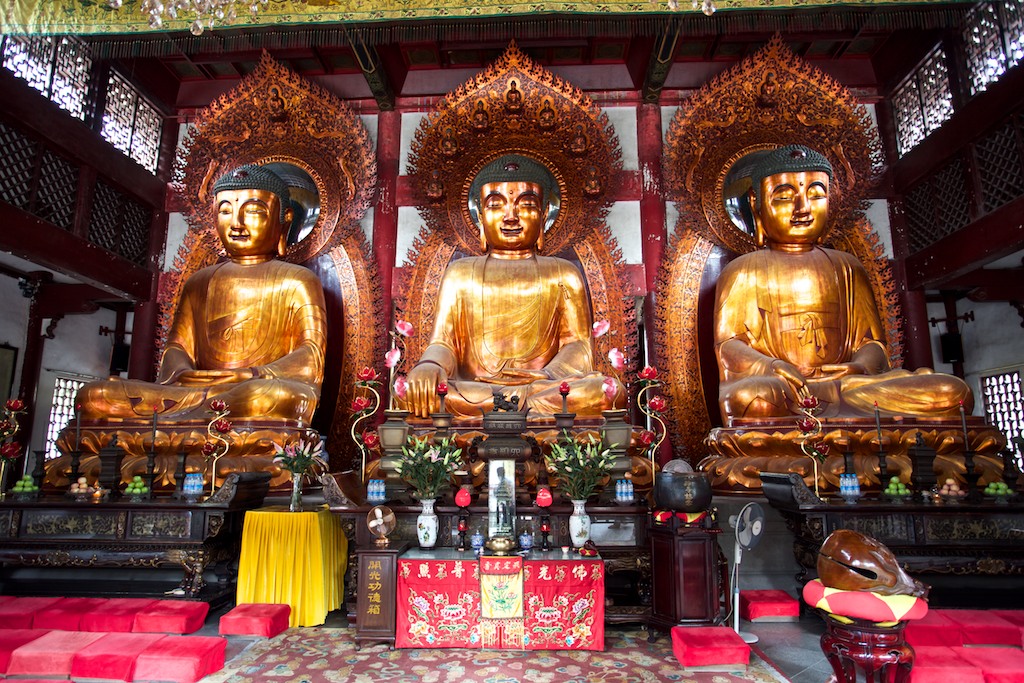 First, some FAQ's
Do I need a visa?
For most countries, Guangzhou has a 72 hour travel visa if you have an outgoing flight ticket. Make sure to check if this is the case for your country.
Taxi, Metro or bus?
After lots of research I opted to take the metro. It is the cheapest option of the lot and you can buy an all day pass. This is what we used and made getting around the city a breeze.
How far is the airport from city center?
Via Metro it is about 45 minutes to get from the airport to the center of the city. It is the same via taxi as well since there is usually traffic.
Do people speak English?
I found that more people spoke English (at least to me) in Nepal and China then did in Guangzhou. Many of the signs have English though and if you grab a map at the Metro you can usually point and get directions, but I wouldn't count on having lots of conversations in English.
How I spent my layover in Guangzhou
When I travel I always like to see as much as I possibly can. I live under the motto "you may never be here again so make the most of it." I had a much busier trip then you have to, but here are the things I saw in the 12 hours I was in the city. All of these stops are close to metro exits.
Sun Yat-sen Memorial Hall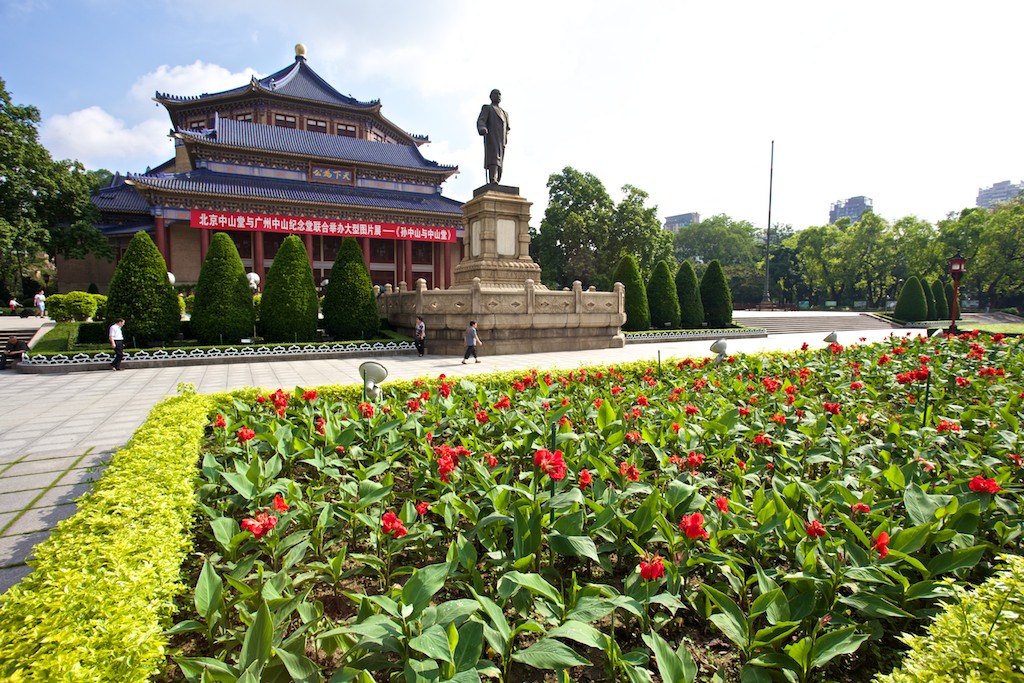 This theater is one of the most important places in the city. It was built to honor Dr. Sun Yat-sen and you can buy a ticket to see the inside, or just walk along the outside to take in the majestic architecture. The inside is mostly just a lobby and the massive theater. I paid to enter but I don't think you need to see it unless you are a history buff.
Five Rams Stature in Yuexiu Park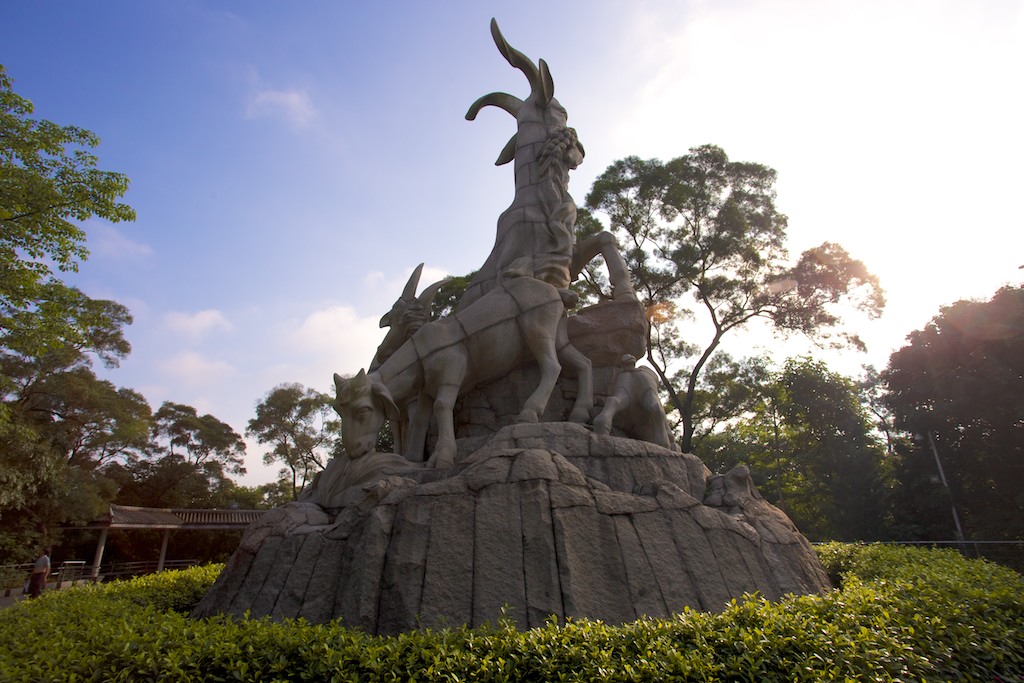 This park is so big that you could spend an entire day just exploring it on its own. I loved walking through here as it was beautiful and had so much history.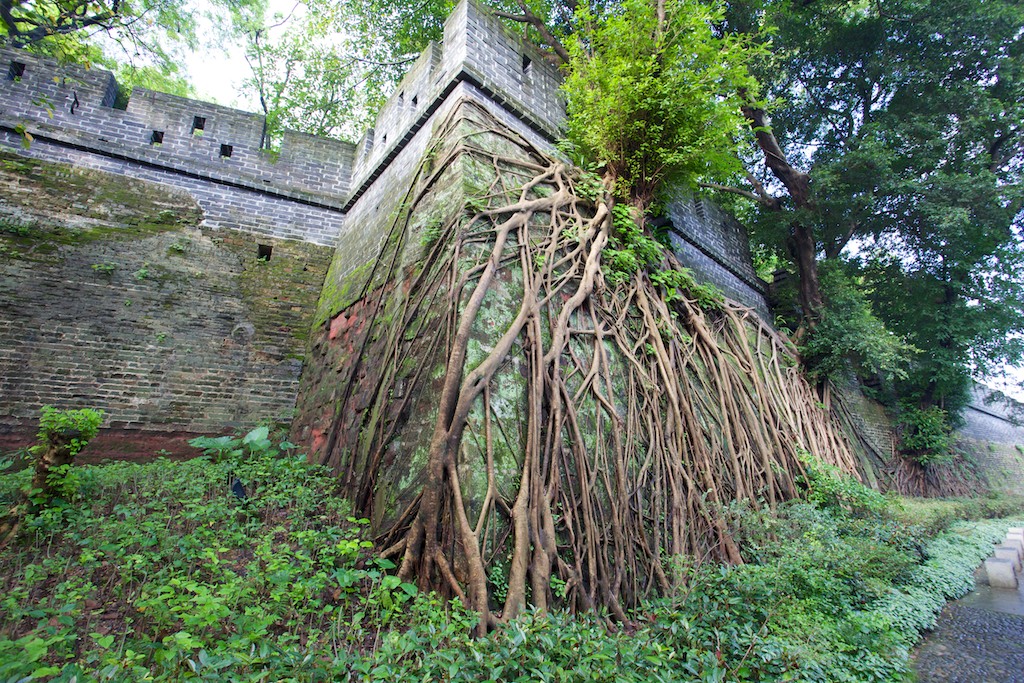 There are old city walls, unique sculptures and lakes with paddle boating. The main attraction though is the five rams statue that is one of the most popular spots in the city and which is what the city is named after.
Six Banyan Tree Temple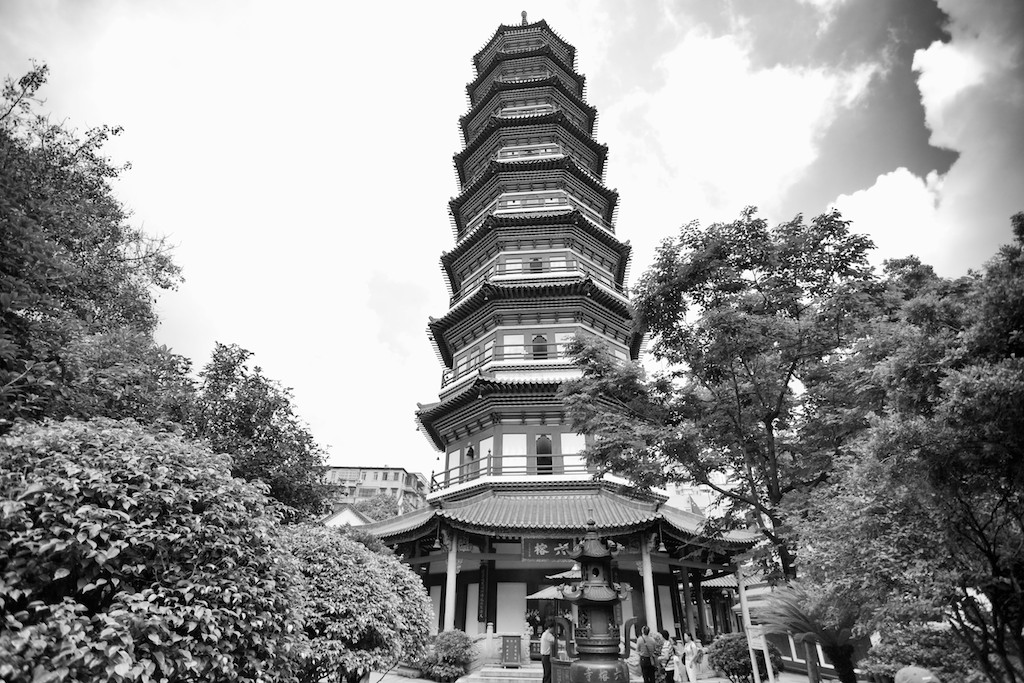 This is the hardest to access on the metro, it took my wife and I 30 minutes to find it and lots of walking in the wrong direction. If you want to see it make sure to know the Chinese name as the English name will be greeted with blank stares. It is worth finding though as the temple is massive and is something you really want to see in the area.
Chen Clan Academy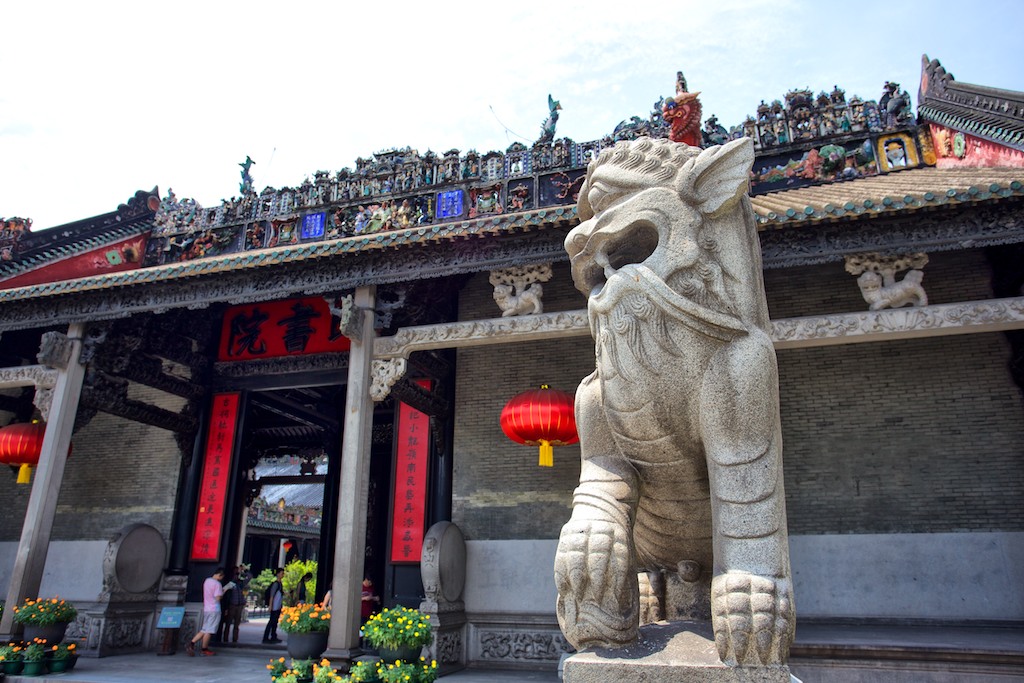 This was my favorite stop in the city and if you can see only one historical thing I would see this. The academy has a top exterior of hand carved characters and symbols that literally goes around the entire roof.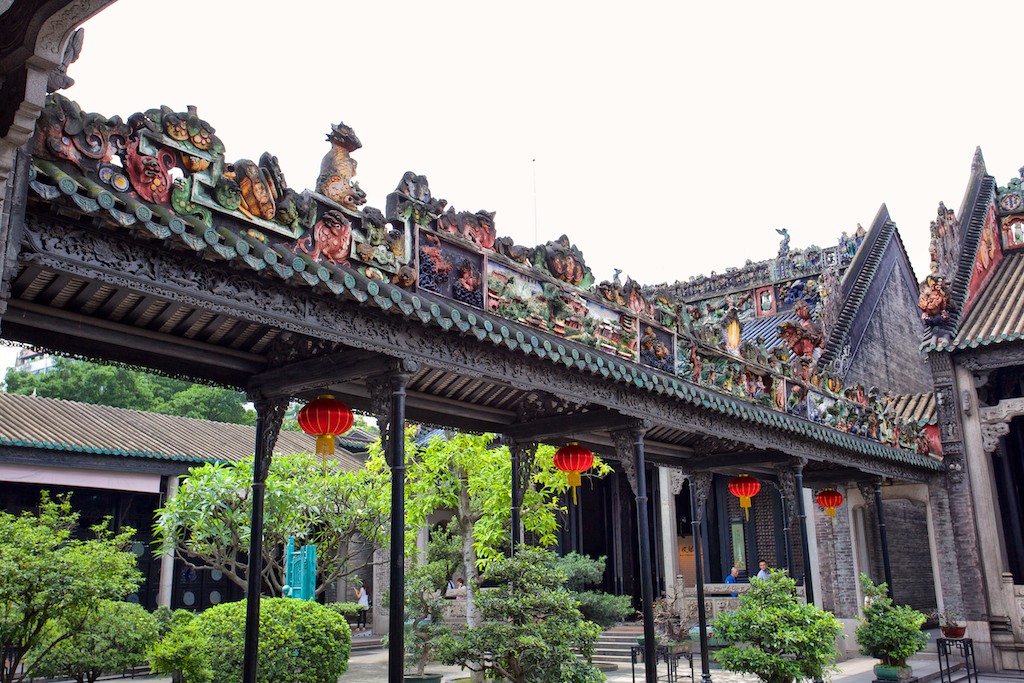 Everywhere you walk in the academy you will look up and see the beautiful carvings and their colorful paint. This area sells ivory though, which I hate to see being sold, so that put a damper on the experience for me.
Eat Dumplings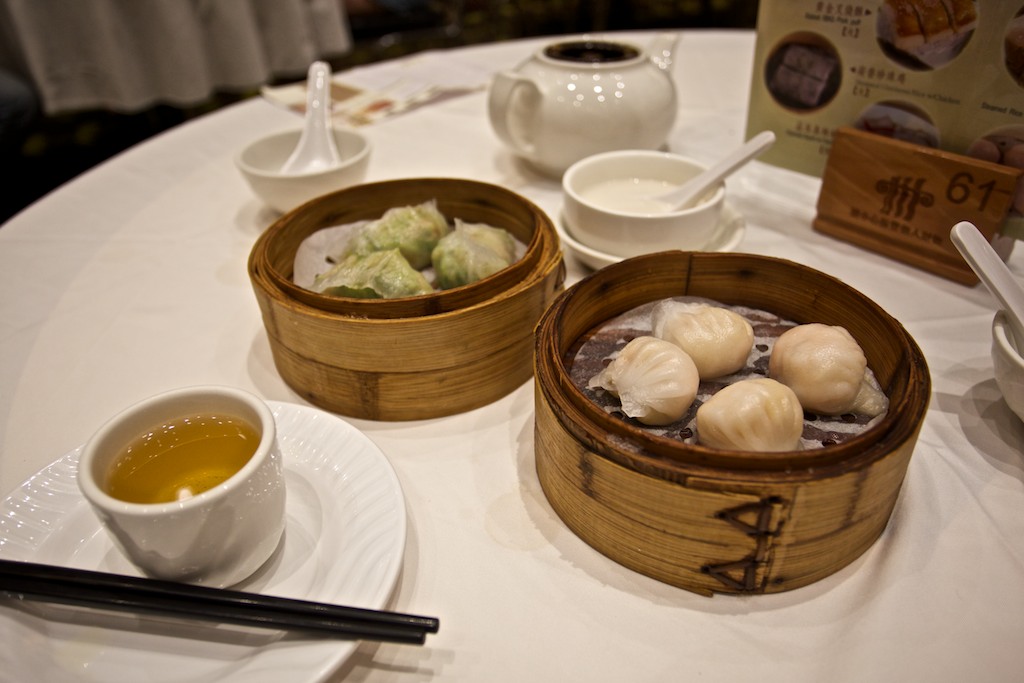 Cantonese food is insanely popular in Guangzhou and you literally cannot leave the city without trying it. The menu of the place I went to had no English but luckily it had pictures so I was able to order without difficulty. It was some of the best food I had on my trip and I am salivating just thinking about it now.
Canton Towers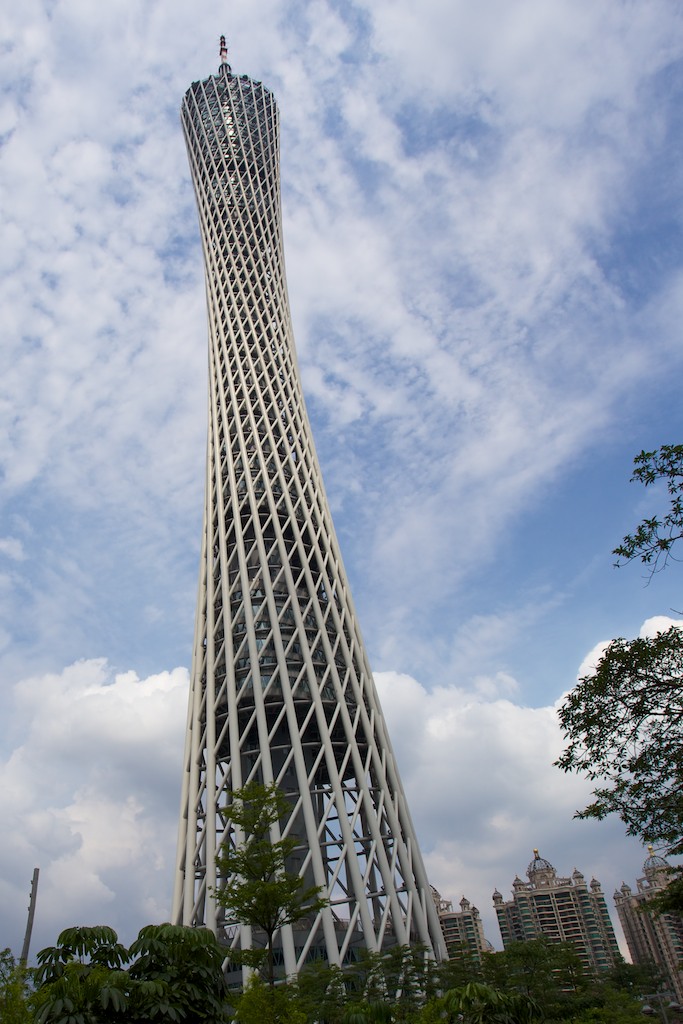 At one point in time this was the largest building in the entire world, the Canton Tower is a majestic and modern staple in the city. It is located right off the metro as well and when you get out of the underground station you will be shocked at how big the building is.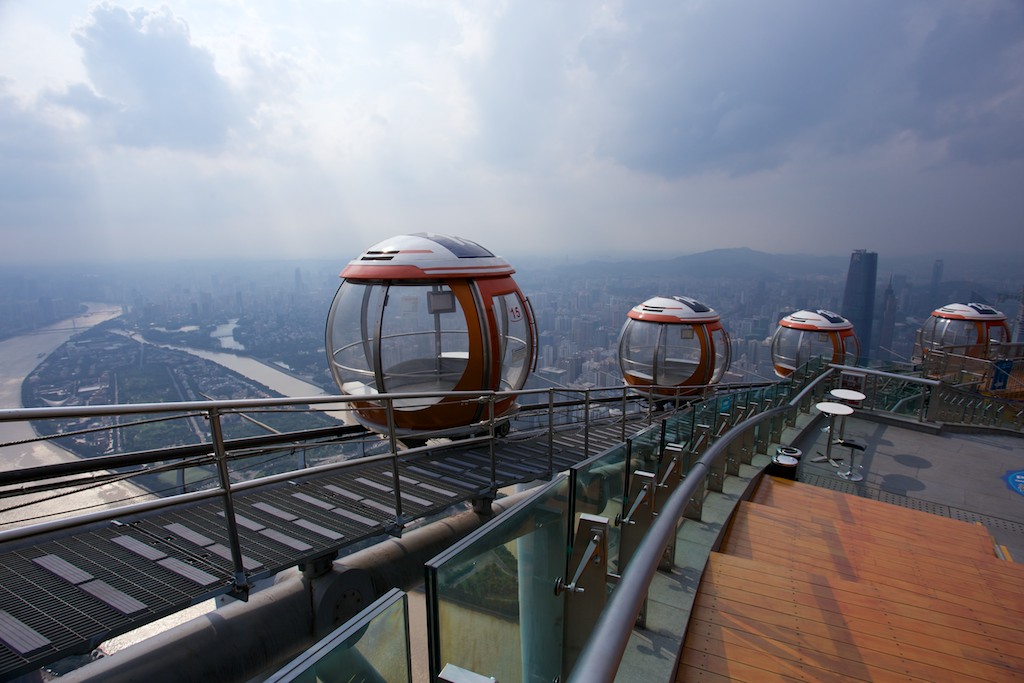 It is expensive to go to the top but we felt that no trip to Guangzhou was complete without seeing it. I recommend the ticket that allows you to go out to the outer patio area (on the top of the building) as it is pretty crazy to be this high up and to be outside.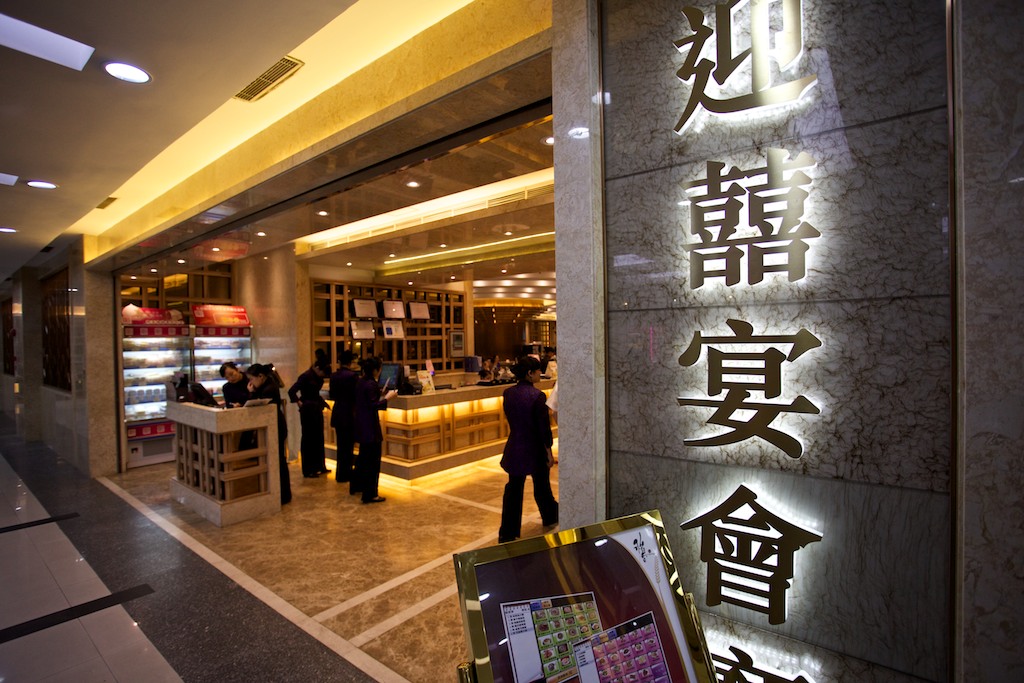 Tired and ready to sleep, we boarded the metro back to the airport right as our time was coming to an end. I can honestly say that my adventure here will not be a day I will soon forget and I hope that others will get out of the airport on their layover and see this fun city. Let me know if you have any questions in the comments.